Antes y Después de…
By Sophie Cameron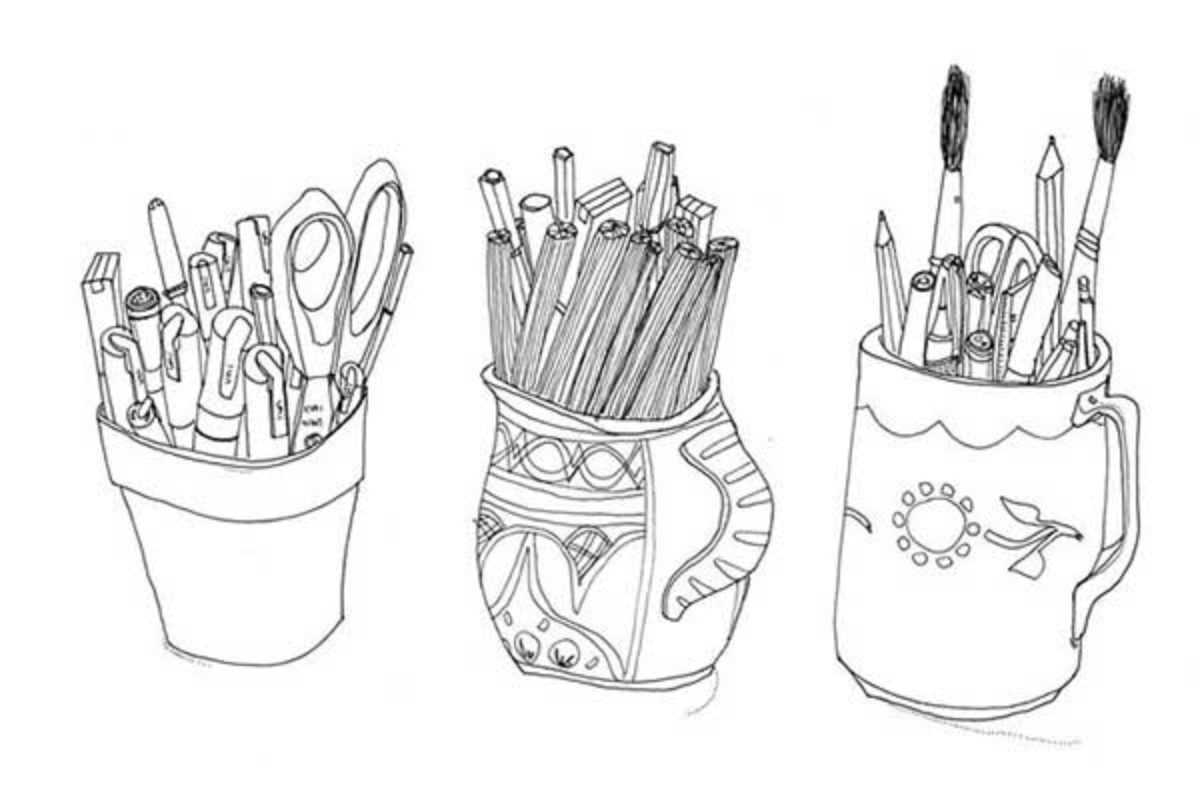 Pots of pens, wine glasses and bottle openers become imbibed with the passing of time in Antes y después de… (Before and After…), opening February 18th at Miscelanea.
The latest project of Unamesacamilla, also known as Valencian illustrator Elena López Lanzarote, the exhibition explores notions of time and change through charming drawings of everyday objects, each simply depicted and yet full of meticulously-observed details. Inspired by collections, coffee machines, old photos and Twin Peaks, López Lanzarote works mostly in Pilot 0.4 and 0.25 pens, creating black and white or single-color drawings of the things she sees around her.
Antes y después de groups together a number of such pieces, inviting the viewer to consider the objects that surround us and the transformations that they are constantly undergoing, be it as a result of or in spite of our interaction with them.
February 18, 2015 – March 8, 2015