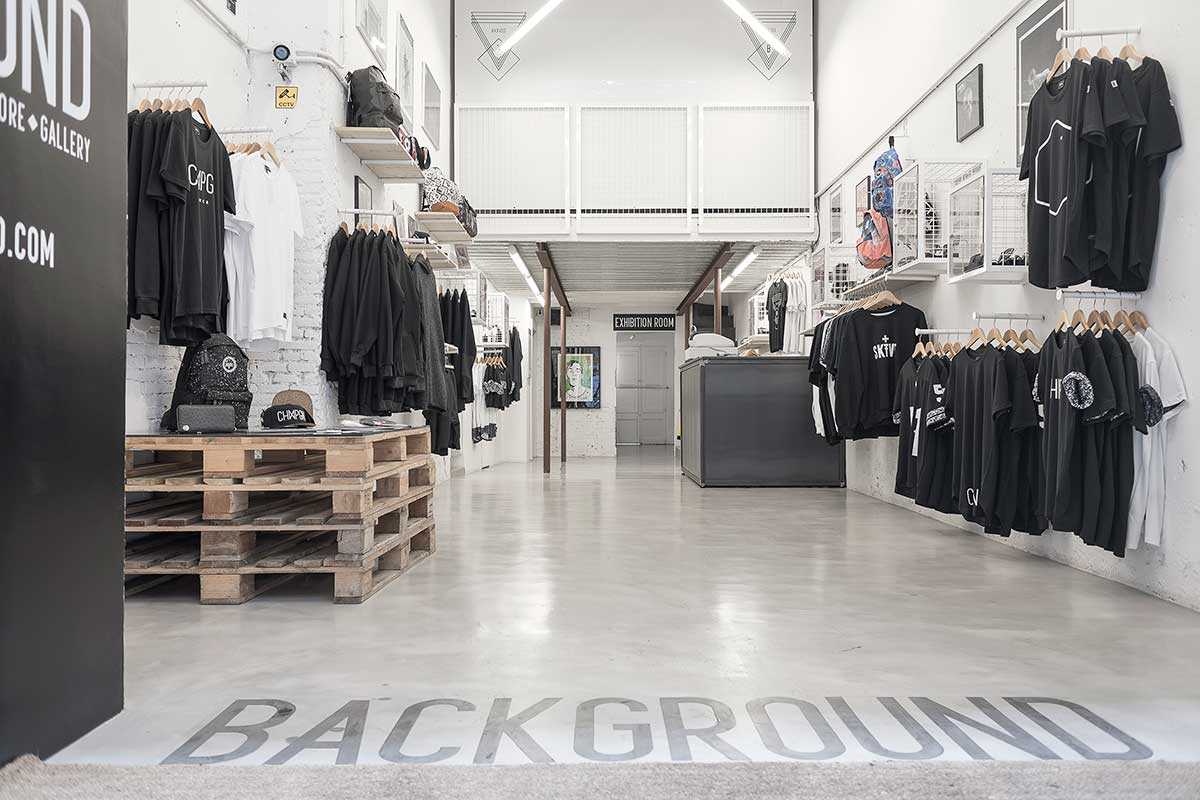 Ever the hive of activity, Joaquín Costa street has seen a number of new eateries, shops and bars open up lately, adding yet more color to its already vibrant and cosmopolitan atmosphere.
Background Store & Gallery is a fitting addition to the neighborhood's most multicultural thoroughfare. The shop and exhibition area are stark, minimal and function exactly as the name suggests. Exposed white brick walls, a slick micro concrete floor and unobtrusive furnishings communicate the ethos of the brand and bring the predominantly duochrome garments, apparel and artwork to the fore.
The store stocks a range of clothing, accessories and collectibles from brands including Hype, Youth Machine, Komono, Nylon Sky and more. Regular exhibitions showcase work from an international roster of artists and designers, providing a much-needed platform for the creative community in Barcelona and beyond to reach those in the know.
11:00 – 15:00, 16:00 – 20:30
11:00 – 15:00, 16:00 – 20:30
11:00 – 15:00, 16:00 – 20:30
11:00 – 15:00, 16:00 – 20:30
11:00 – 15:00, 16:00 – 20:30
11:00 – 15:00, 16:00 – 20:30
Background
C/ Joaquín Costa, 38
Barcelona