Bòtanic Bar Café
By Ferenz Jacobs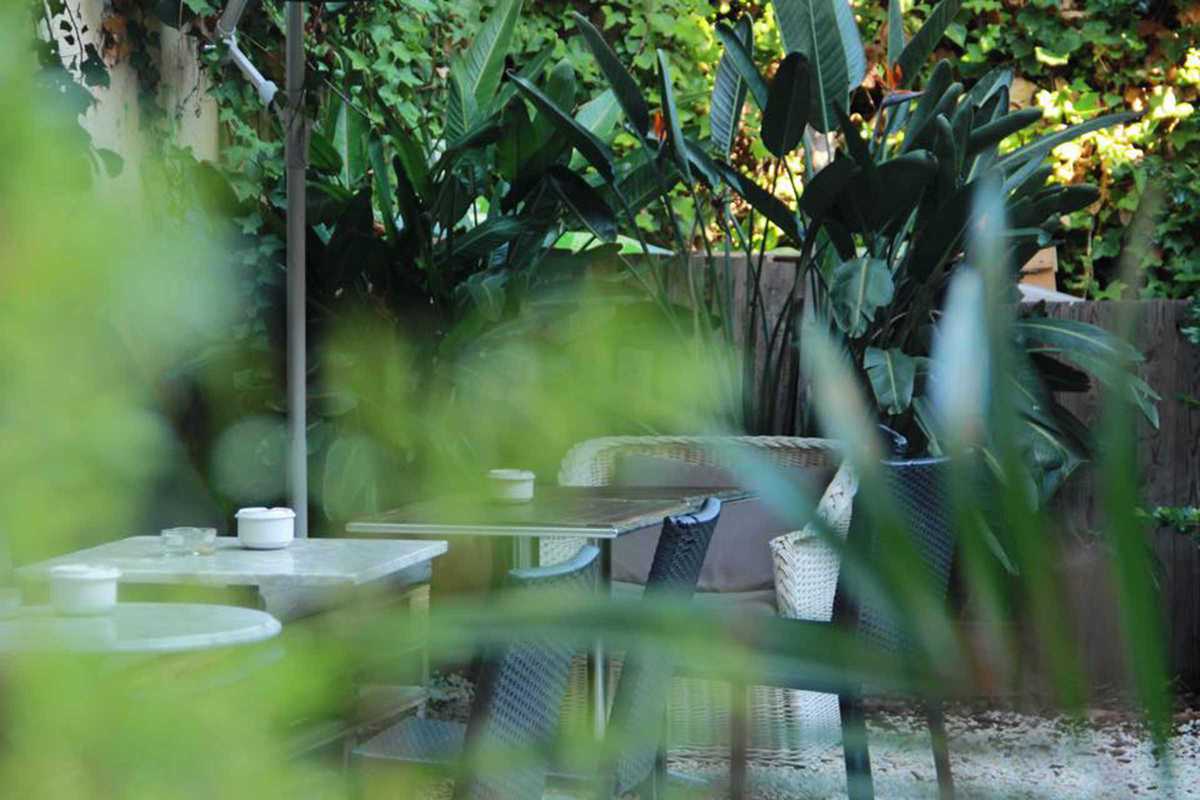 Published on February 1, 2016
Around the globe gay bars are closing down, while their target group prefers to stay at home on the couch with their smartphone in hand. With just one swipe on their touchscreen, hundreds of suggestive profiles pop up. There's always someone close by for a quick flirtation and an even quicker fix.
As in the rest of Spain, Barcelona's bar culture is deeply rooted and you will find a huge number of LGBT bars in the city – including, at the last count, nearly thirty queer bars. Just across from Punto and La Chapelle, British expat Peter runs Botànic Bar Cafè, a stylish Gaixample bar with outdoor courtyard, lush vegetation, lounge sofas and colorful knitted trees.
It's a great spot to meet your gay best friend, grab a beer and find him an offline date.