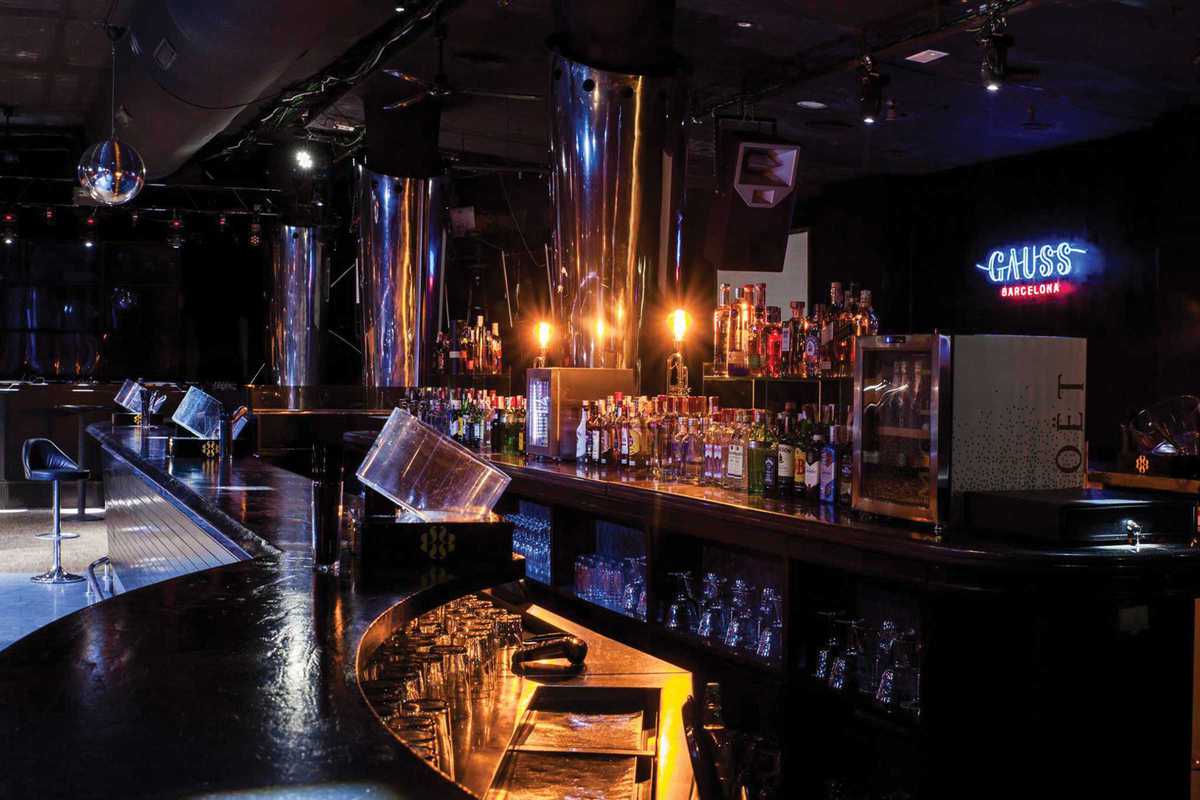 Bailén 22 was once a strip club and brothel at the address of the same name. The neighbors shut the place down many years ago, but hedonistic reincarnations have claimed the spot ever since. The latest: Gauss, which opened this May.
Gauss was a German mathematician who dabbled in electromagnetism and whose law can be used to understand the acoustic power of sound. What better name for a nightclub blasting cabaret culture? Gauss is not a place; it's an experience. The bar trails across the hall to the dance floor, serving cocktails created by mixologist Karina Valenzano. The atmosphere is a throwback to American jazz clubs but the place is awash in local flavor, with tables designed by Catalan native Silvia Prada and lamps by Alfonso de la Fuente.
Head to Saturday house & disco party Mint, or check out one of the artists performing over the next few months: Dadame, MLiR, Javi Bayo, DJ Bruce, Baldo, Sadar Bahar, Volcov, Kai Alcé and many more.