La República & El Bombón
By Sophie Cameron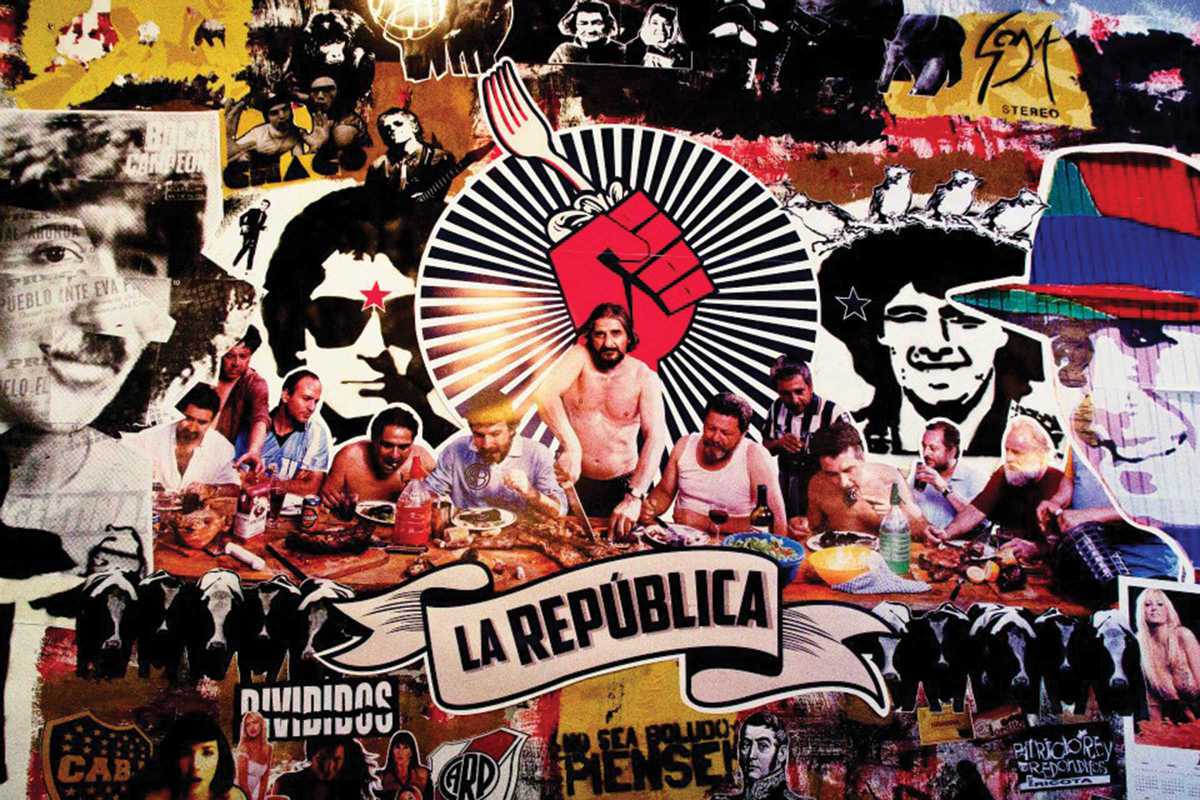 Once a buzzing little locale in the Raval, bar El Bombón has uprooted and moved in with its big sister La República. With delicious South American cuisine and great drinks, the two bar-restaurants offer a great night out with an authentic Latin flavor. Enjoy a tasty dinner of street food at La República before crossing the border into El Bombón for cocktails and dancing, or vice-versa.
La República is an ode to the land of tango, Messi and yerba mate, adorned with covers of sports magazine El Gráfico, recipes from iconic cookbook Doña Petroña and enough pop culture icons to make any Argentine feel right at home. Naturally, the restaurant serves great BBQ and parrillada (a selection of grilled meat) but also on the menu are the ever-popular empanadas, choripán (chorizo and bread) and other national favorites. Try the milanesas, breaded cutlets with different toppings, or dig into to a crêpe with dulce de leche for dessert.
Next door, El Bombón offers typical Venezuelan cuisine such as tequeños (cheese-filled breadsticks), pabellón criollo (a plate of rice, shredded beef and black beans) or flatbread arepas. The bar's atmosphere is as lively as it was back in the Raval, with free salsa classes on Wednesdays, salsa DJs on Thursdays, live music on Sundays and a lively Latin soundtrack of salsa, reggaetón, tropical, bachata and more throughout the week.
When it comes to drinks, both bars offer a wide range of rums, international craft beers and delicious cocktails. Try the El Bombón mojito for just €3 – mix it yourself – or house favorites such as Llorarás (vodka, Malibu, Blue Curaçao and orange). A firm favorite among South Americans, Spaniards and tourists alike, these lively and likeable bars are genuine gems of Latin culture in Barcelona.