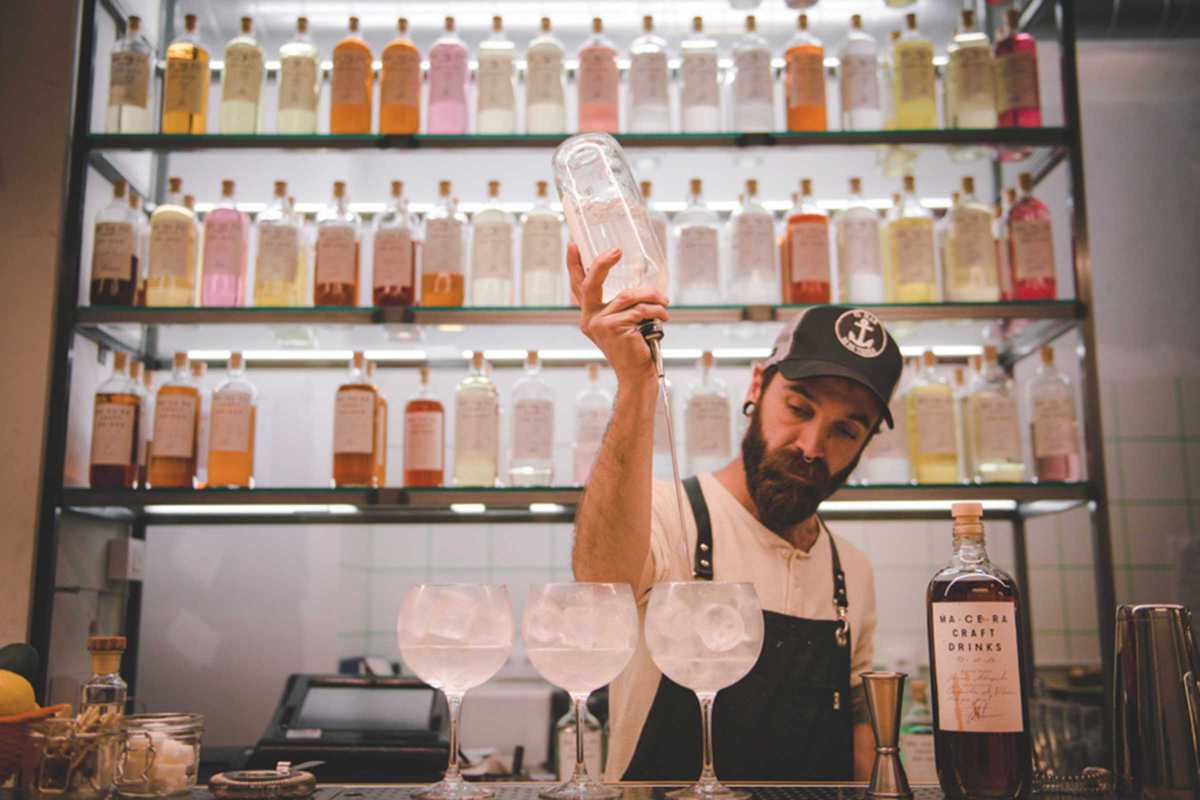 Published on June 1, 2017
Drawing on the experience of traditional Spanish distilling methods and after two successful years in Madrid, Macera "workshop-bar" now opens its doors with a second spot in Barcelona. Starting with the best quality distilled spirits, Asturian Narciso and the team then macerate them with herbs, seasonal fruits, spices and even coffee to create unique and interesting drinks and cocktails.
All the magic takes place within a former textile warehouse on Raval's Nou de la Rambla where you can enjoy spirits and snacks in the open, loft-style space complete with wooden tables, whitewashed walls and the macerating area at the back. The possible flavor combinations are positively endless: try rum with cinnamon and orange, vodka with apple and ginger, whisky with cherries, or a seasonal strawberry gin.
To make things easy, all drinks cost €7 so there's no getting confused as the alcohol slips down
Macera
C/ Nou de la Rambla, 102
Barcelona