Negresco Restaurant
By Ben Holbrook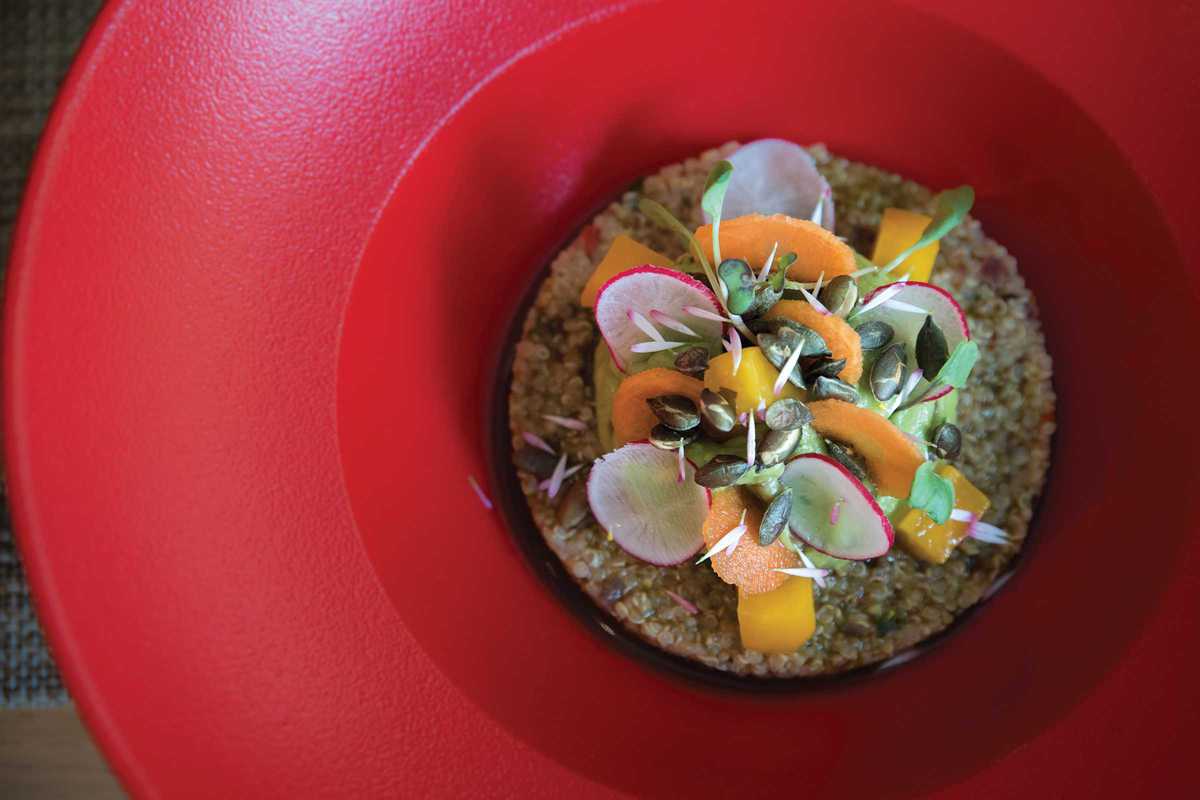 Published on May 1, 2018
There's something magical about dining at hotel restaurants. It's like being cocooned away from the pressures of the "real world" and presented with something altogether more glossy.
The Negresco Princess' corner restaurant is a prime example: a modern, sun-drenched dining space where everything just seems to work. The staff is cheery and efficient, serving vibrant Mediterranean dishes and fantastic Catalan wines. Make the most of the excellent menú del día, with dishes like the spinach cannelloni, a contemporary take on Catalunya's classic escalivada, and salmon steak drizzled in a sweet and smoky mustard salsa. I find it difficult to believe they can make a penny of profit with a price tag of €17 (including dessert and a drink).
Snag a window table and people-watch with your meal. Did I mention it's just one street from Passeig de Gràcia? Stick it on your rolodex for those "let's meet in the center for lunch" moments. You're welcome.
13:00 – 15:30, 20:00 – 22:30
13:00 – 15:30, 20:00 – 22:30
13:00 – 15:30, 20:00 – 22:30
13:00 – 15:30, 20:00 – 22:30
13:00 – 15:30, 20:00 – 22:30
13:00 – 15:30, 20:00 – 22:30
13:00 – 15:30, 20:00 – 22:30
Negresco Restaurant
C/ Roger de Lluria 16–18
Barcelona