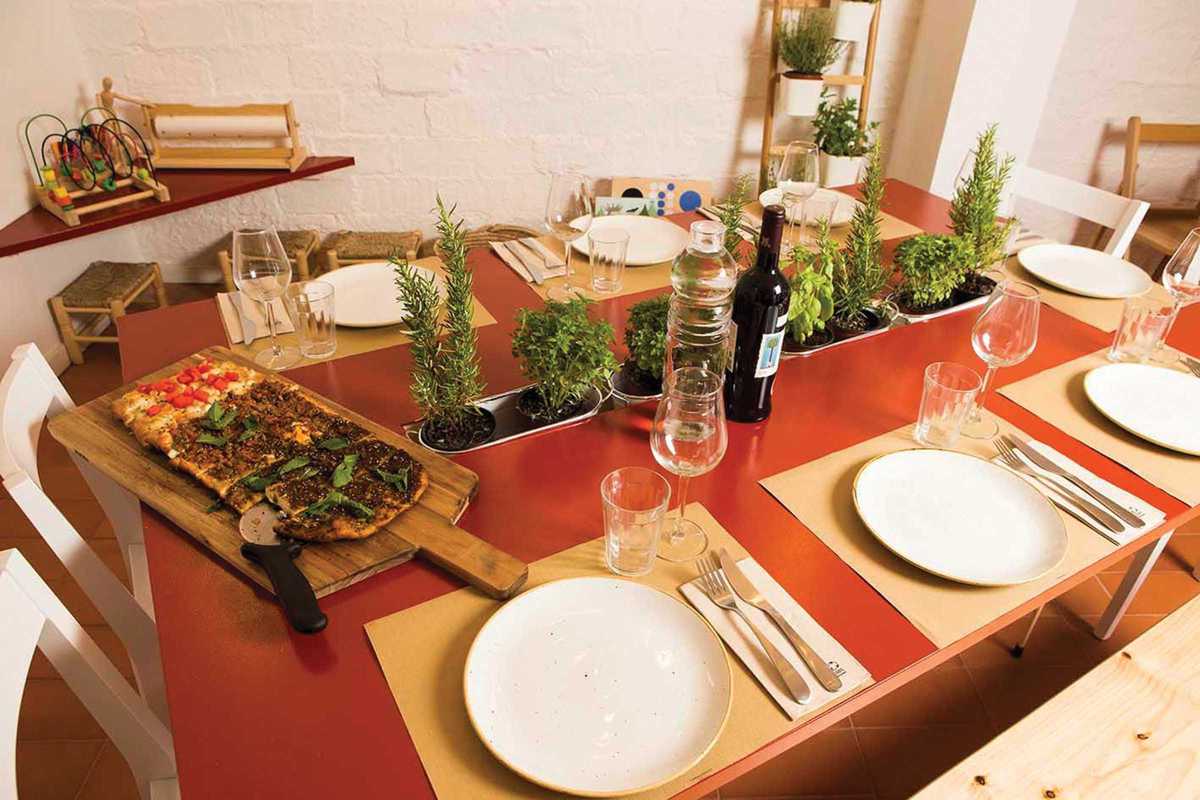 Originally from Beirut, Mayssa Fattouh and her family have landed in Barcelona and with them brought us Summak Lebanese Street Kitchen. Their take on the food of their homeland delivers fresh flavors and refinement of that rich culinary tradition which they hope will transform the reputation of Lebanese food in the city.
There are dishes here for all tastes: fatayer, Lebanese spinach pies; foul bel zeit, fava beans with coriander and garlic; kebbeh bel laban, balls of bulgur wheat, beef and lamb with strained yogurt and vermicelli rice; fish tajin stew, or cauliflower tabbouleh. Manakish, a Lebanese "pizza" plays a starring role with toppings such as spicy kishk dried yogurt paste with chili and three cheeses (akari, halloumi and bulgari) or a more local-flavored chorizo with quails' eggs.
To finish there's sfouf turmeric cake, balouza milk pudding topped with orange jelly and drinks like freshly squeezed lemon or pomegranate juices, Lebanese beer, arak mojitos and thyme G&Ts.