Vicino Pizza Bar
By Kate Jenner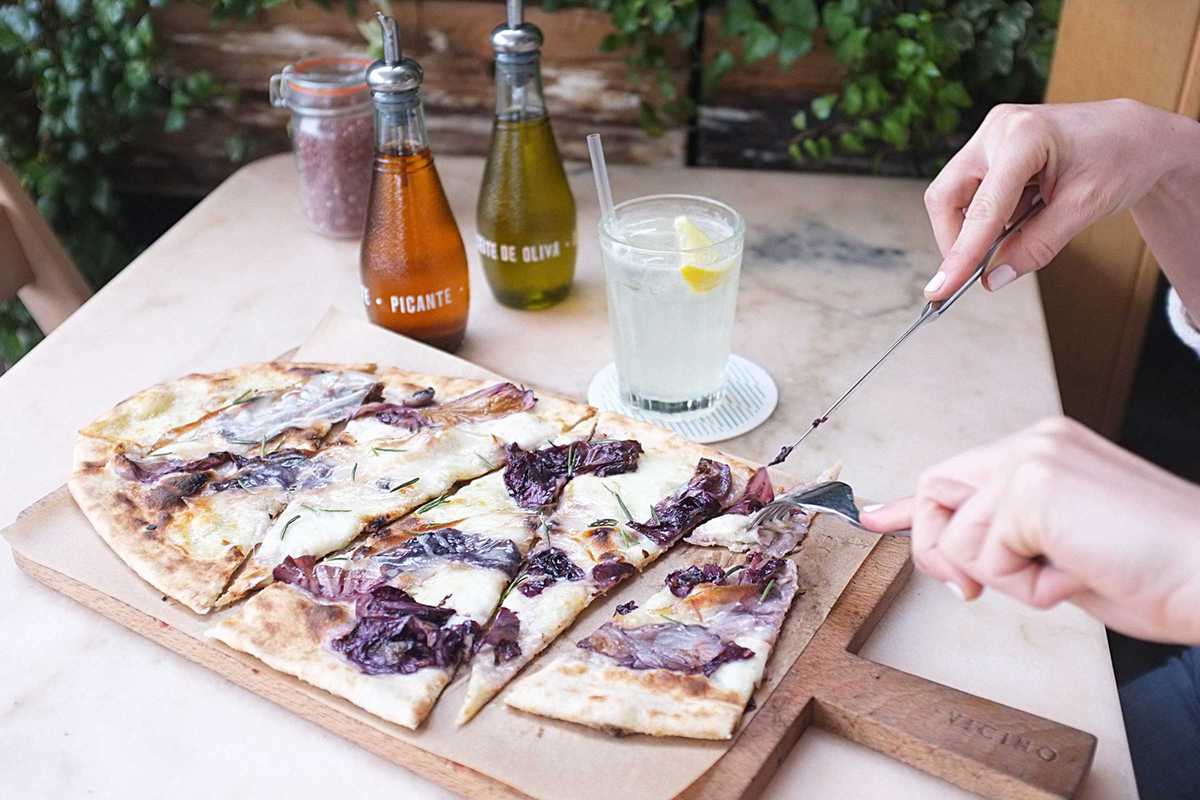 Vicino ("neighbor" or "near" in Italian) is not just another Italian restaurant, it's a pizza and cocktail bar with a casual yet sophisticated Italian charm. Vicino is Maka Maka and Foc's little brother. The beautiful wood and white tiled bar spills out onto the sunny pavement terrace.
The menu is for grazing and sharing pizzas, cheeses, hams and salads, accompanied by fine Italian wines, beers and cocktails. Wherever possible the ingredients are Italian or homemade; ask for the limoncello. The staff speak Italian and look like they're enjoying themselves. They serve a perfect burrata di bufala and a superb dessert cocktail sgroppino, a lemon sorbet with Prosecco and vodka.
Whether it's pre or post-beach, a meal, snack, drink or all evening long, Vicino is a welcome neighbor on Barcelona's seafood strip.
Vicino Pizza Bar
Passeig Joan de Borbó, 68
Barcelona