Dogs & the City
By Jessie Madrigal-Fletcher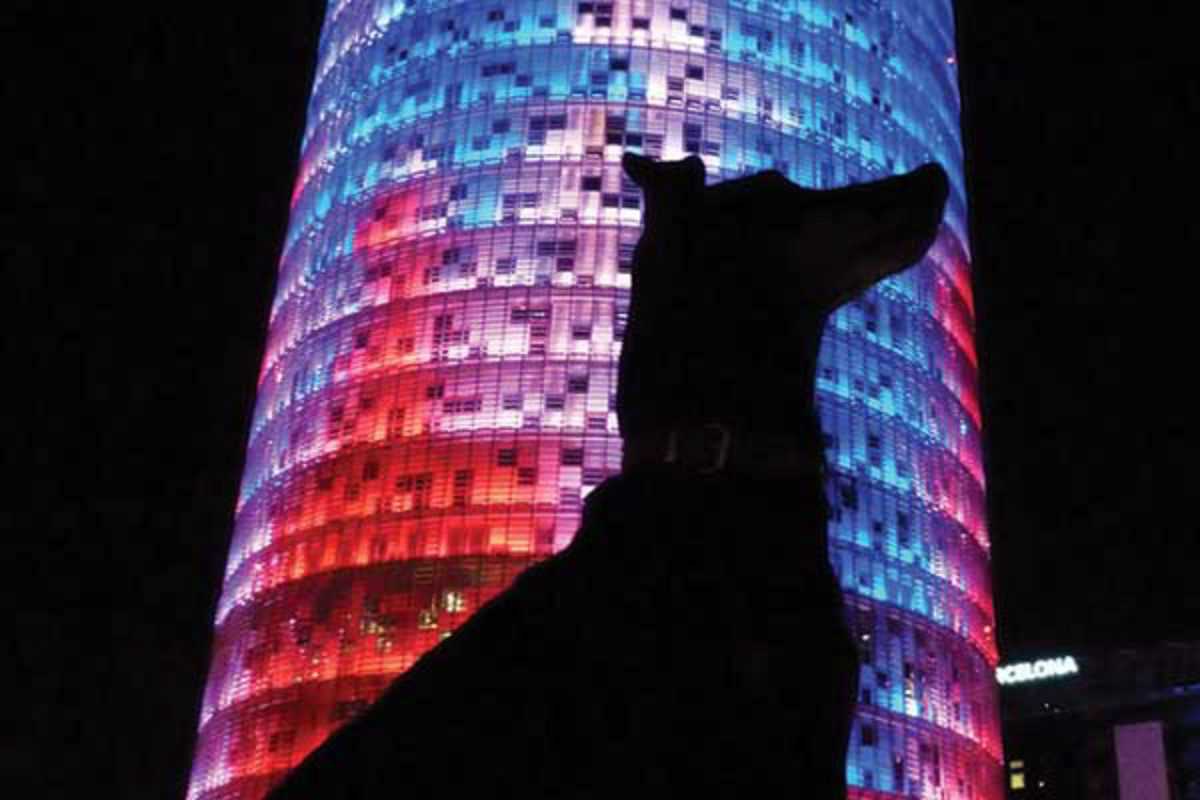 Published on May 1, 2014
I love my dogs. I bake biscuits for them, cook them fresh meals every day and cover their beds in plush blankets. They get walked, bathed, exercised… they even travel with me. Anyone noticing how my life revolves around them might label me a weirdo, but I am not the only one in this city giving dogs a luxurious life. Furry companions in Barcelona are pampered, taken to brunch and have become more than pets: they are family members.
Barcelona is taking small yet steady steps in becoming as dog friendly as other forward-thinking European capitals. As a city, it offers all-year-round good weather, wide sidewalks, several parks and its beaches welcome dogs from autumn to the beginning of the bathing season. And locals are passionate about their dogs' rights. Recently, the Ajuntament shared a plan to fine dog owners that walked their pooches without a leash. It resulted in several petitions collecting more than 7,000 signatures demanding that dogs be allowed to run free in parks and beaches. Dog owners have come together in proactive communities asking for safer, cleaner and bigger areas to enjoy with their dogs. As it stands, the controversial project and proposed fine have been pushed back a year before any final decisions will be made.
If the evolution of legislation proves fruitful, this city could become a great place to own a dog. Hopefully plans to allow dogs on the Metro will be approved in time for summer. Micaela de la Maza, from dog-friendly guide SrPerro, is optimistic: "It does look like Barcelona is heading towards becoming more dog friendly, but resolving the park issue and allowing owners to let their dogs run off the leash is crucial."
Retailers, usually more open-minded than politicians, are eager to juice Barcelona's love of dogs. One of the latest projects to open is Barkcelona, a social club for dogs, cats and their humans. Run by Gemma and Mireia, it is not just a cute store for pet supplies but also a grooming salon, a daycare center and much more. The grooming salon incorporates an innovative self-service in which owners can wash their own dogs making use of the installations and bathing products. The daycare center is a cozy and friendly place to leave your furry companion for a few hours, with soft furnishings and a cool patio at the back.
The entrepreneurial women behind Barkcelona are devoted dog owners who have created a place where anyone can enjoy a coffee with their pooch while socializing with others with a similar lifestyle. As a modern and friendly venue, Barkcelona offers workshops and other canine-inspired activities. Members enjoy discounts and take part in activities such as group walkabouts. Upcoming events include an exclusive presentation by fashionable dog accessories brand Brott of their latest creations at the beginning of May. In terms of pet supplies, Barkcelona stocks everything from homemade treats and organic kibble to dog-friendly cupcakes and birthday cakes. With regard to accessories, there is quite a lot to get excited about: collars, beds, blankets, carrier bags – everything in modern and clean designs.
Canine-driven creativity is also on the rise. Inspired by their two French bulldogs, Carol and Alex created Frenchic, a popular range of handmade dog leashes and collars on sale at Barkcelona and online. The collection is unashamedly eye-catching and luxurious, with Japanese motifs, leopard prints and neon shades among the designs. The duo's entrepreneurial spirit paired with a sewing machine and a passion for trends has helped their project flourish into an international business: "We cannot ask for more, we are delighted."
More and more businesses that have nothing to do with canines are advertising themselves as dog friendly. Restaurants, bars, shops and hotels are reaping the benefits of allowing owners to bring their dogs with them. I've taken my two sausage dogs to appointments at the hairdresser, to lunch in the Born and for tapas around the Raval. According to Micaela: "Dog-friendly businesses offer a better service. Customers are grateful, it creates a brilliant atmosphere and it generally causes no problems. If you bring your dog to a shop or a restaurant, it's because it's well behaved." Micaela doesn't see this a passing trend: "dogs are becoming more socialized and this makes it easier for their owners to bring them along wherever they go."
Well-educated dogs and their humans do abound. We make loyal customers, friendly neighbors and kind citizens. An increase in dog-friendliness is not only healthy, it is a great investment and a way of preserving something characteristically Catalan: a genuine love of dogs.