Forest to Vase
By Ferenz Jacobs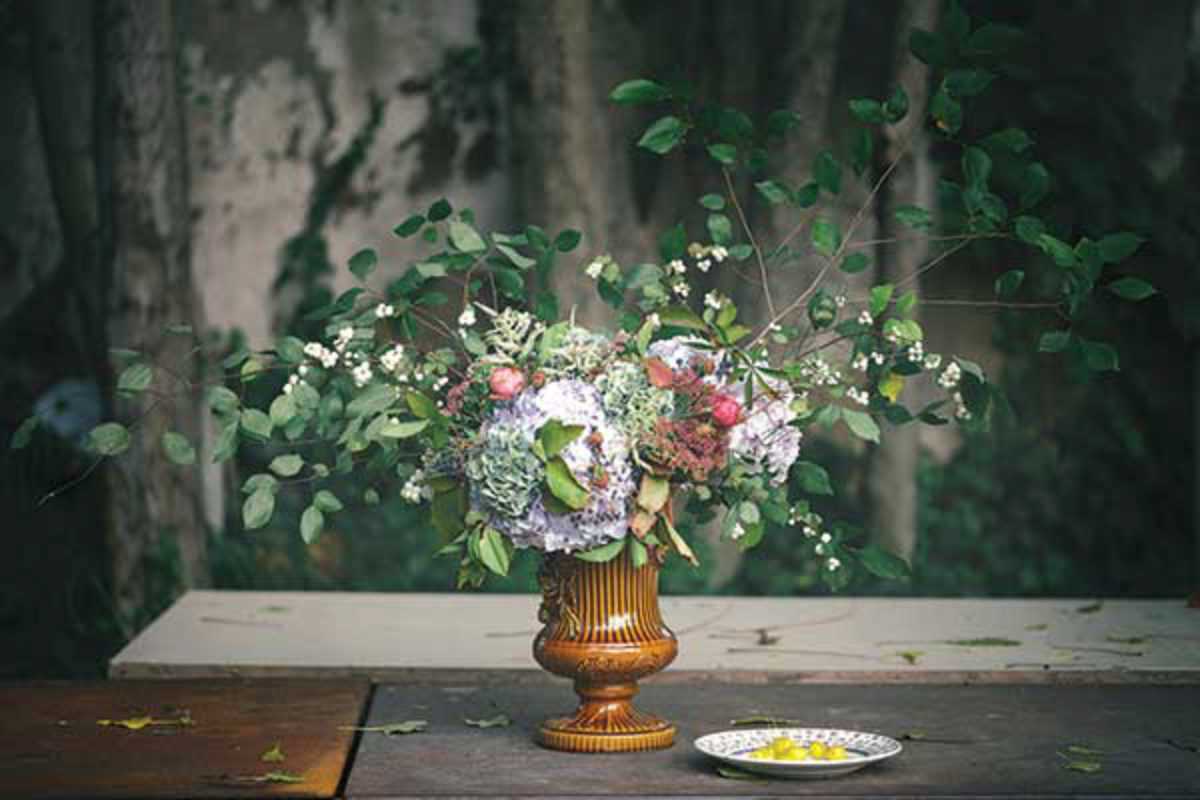 Published on March 1, 2015
In 1979, the documentary The Secret Life of Plants, based on the 1973 book by Peter Tompkins and Christopher Bird, changed people's perspective on the flora around us. The film (whose soundtrack was specially recorded by Stevie Wonder) claims that plants, despite their lack of a nervous system and brain, are communicating creatures endowed with personalities. They feel emotions and prefer classical music to rock 'n' roll. Since then, people have been talking to their plants and playing Mozart for them. To be honest, I rarely talk to plants or flowers. Maybe I just have to find the right partners, ones who enjoy vintage furniture, Nordic design and photosynthesis as much as I do.
Donna Stain is Barcelona's expert in the field of flowers. For over ten years she has been decorating Hotel Arts with fresh flowers every week. Just as Catalan star chef Ferran Adrià selects seasonal products from La Boquería market to create his dishes, Donna works with seasonal flowers and plants imported from the Netherlands to create the most amazing arrangements. Every Wednesday, a truckload of Dutch flowers arrives at Hotel Arts and she renews the entire floral decoration of almost every one of the hotel's 44 floors. When I enter the lobby and am welcomed by the smell of yellow orchids, I immediately understand that flowers are an integral part of the hotel's experience. Instead of using one big vase with an ostentatious amount of flowers in different colors, the Australian floral designer fills several vases with just one type of flower, and all one color.
Each week a different color brightens up the hotel, something the hotel guests will surely remember. For my home, Donna suggests that I group several glass bottles together, placing just one flower in each. This way, without spending too much money, I can lend a unique touch to the room. To extend the life of my fresh-cut flowers, she simply recommends that I keep the water clean, if necessary adding two drops of bleach. For those thirsty for more practical tips, Donna offers workshops where she shares her passion for flowers. Keep an eye out on her Facebook page to make sure you don't miss the next one.
Fashion now favors a new kind of living companion: the cactus and her sisters, the succulents. The people behind Matagalán know all about these plants that have evolved an incredible ability to survive long dry spells. This talent also helps them survive the occasional neglect of their owners. Aside from practicality, succulents come in unusual forms that appeal to design lovers. And Matagalán will have their mouths watering with their cylindrical, ceramic pots and geometric cacti – forms that enhance one another. It's the perfect match between plant and pot, and represents a new kind of living collectible. You'll find these prêt-à-porter cacti at Satan's Coffee Corner, second-hand furniture shop Neukölln and Be Concept Store.
Green-fingered creative Belén Delpero, proprietor of Kokedama Soul, frees plants from pots altogether. She crafts kokedama (Japanese for "moss ball") which she sells out of her showroom in Poble Sec. With kokedama, the plant is placed in a ball of soil held together with moss and string. They look great dangling from the ceiling. Unlike hardy succulents, kokedama aren't carefree. To keep mine alive, Belén tells me to feel the weight to check if it's thirsty. When it's light, I need to soak it in water for several minutes, then drain it by squeezing the ball gently with my hands and letting it drain sink. I spray it lightly too with water every now and then to keep it happy. Back home I try to hang my kokedama asplenium from the ceiling, but in the end decide to give it a safer home on the ground. Creating a string garden is a bit more complicated than I had thought.
For true flower porn, I cannot wait for floral artists Laura González and Chabeli Rodríguez to open their new studio in Sant Antoni. Over the past two years they have been decorating spaces – including Donzella Beach Club, A Casa Portuguesa and La Ricarda – with flowers and branches, most of which they collect from the forest. Their philosophy of "forest to vase" is simply stunning. Opening this spring, their Estudio Sauvage will not be any ordinary flower shop, but rather a creative space dedicated to floral designs and botanical projects. The duo will sell flowers and plants, as well as a selection of curated articles like books and vases. For now, I'll have to make do with my new cactus and kokedama. I haven't had any long conversations with them yet, but I'm sure they'll grow to please my friends and me.