Growinpallet
By Sophie Cameron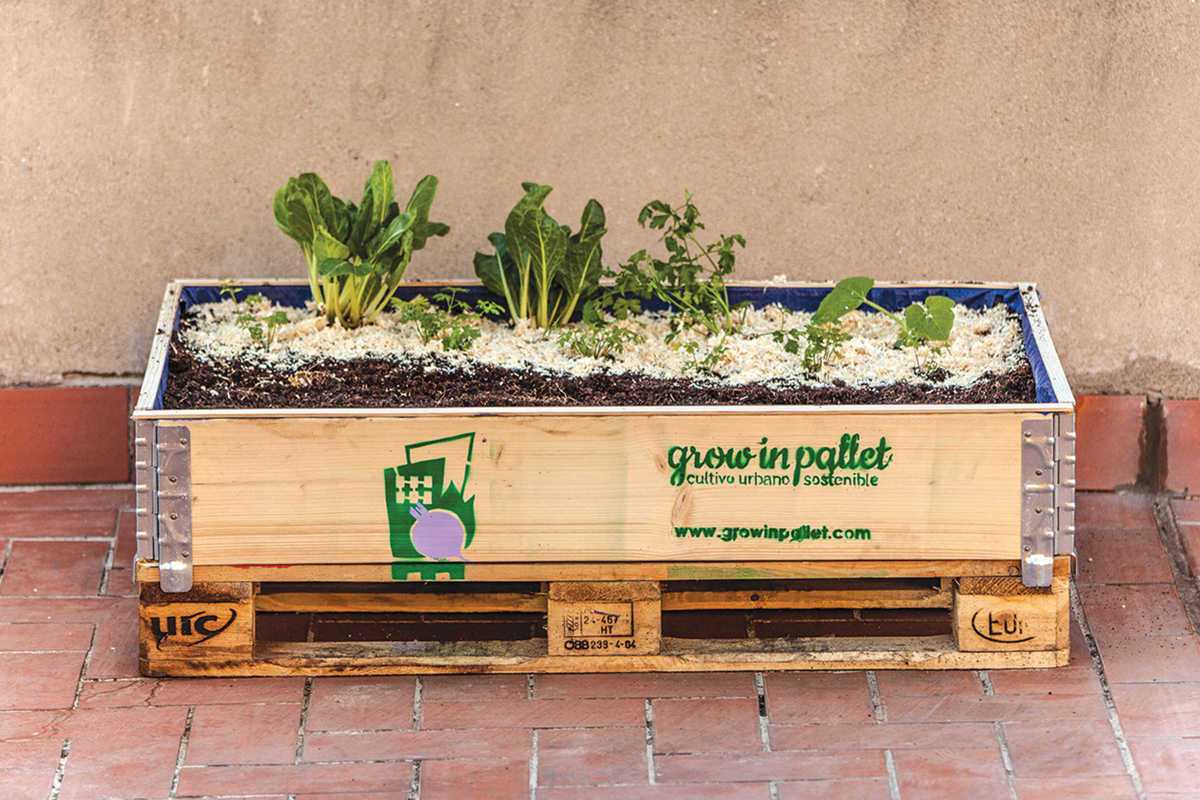 Published on March 1, 2016
City living doesn't mean would-be gardeners need let their green fingers rot. Founded in 2013, Growinpallet is a sustainable organization that creates and maintains urban allotments in spaces around Barcelona, from simple terraces to the disused rooftops of supermarkets or shopping centers.
The award-winning company has worked with businesses such as nurseries, retirement homes and restaurants, turning terraces and patios into gorgeous green spaces where clients, employees or residents can benefit not only from fresh vegetables, but also from the boost to general well-being that comes from growing and picking your own produce. Growinpallet design and install each client's allotment, and also offers harvesting and packing services for larger customers.
Their involvement in each project makes it a great service for beginners, too. Start with a crate of planters – made from recycled materials, and ideally sized for those with limited outdoor space – and watch the fruits of your labors grow.