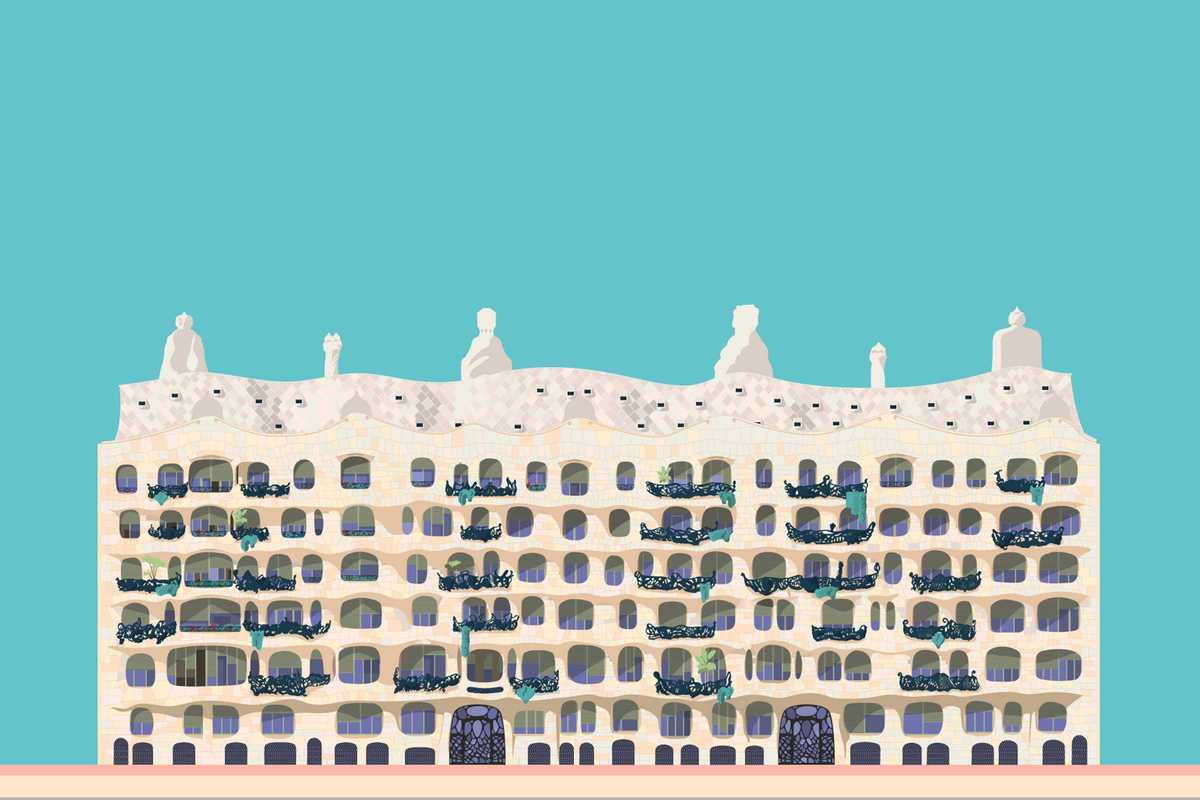 Published on March 1, 2019
While renderings of Casa Batlló or Casa Milà are common in Barcelona's tourists shops, PeBe's are something special. The moniker of Pablo Benito, a Barcelona-born artist and designer known for his work on brands such as Red Bull, PeBe creates highly stylized interpretations of the city's most iconic locations, plus other favorites from around the world.
Nightclubs, in particular, are a recurring feature of his work. Having begun with an illustration of the Barraca nightclub in Valencia as a gift his mother, his series now includes Fabric, Berghain, Pacha and Barcelona's own Razzmatazz. From London he's rendered spots such as the British Museum and a dusky OXO Tower, while his Edificio Carrión adds a retro touch to one of Madrid's most emblematic spots.
For a less obviously location-specific addition to your walls, the House and Horizons series show luxury villas and swimming pools in pinks and indigos, each oozing peace and tranquility.