Sónar Week
By Matthew Duffield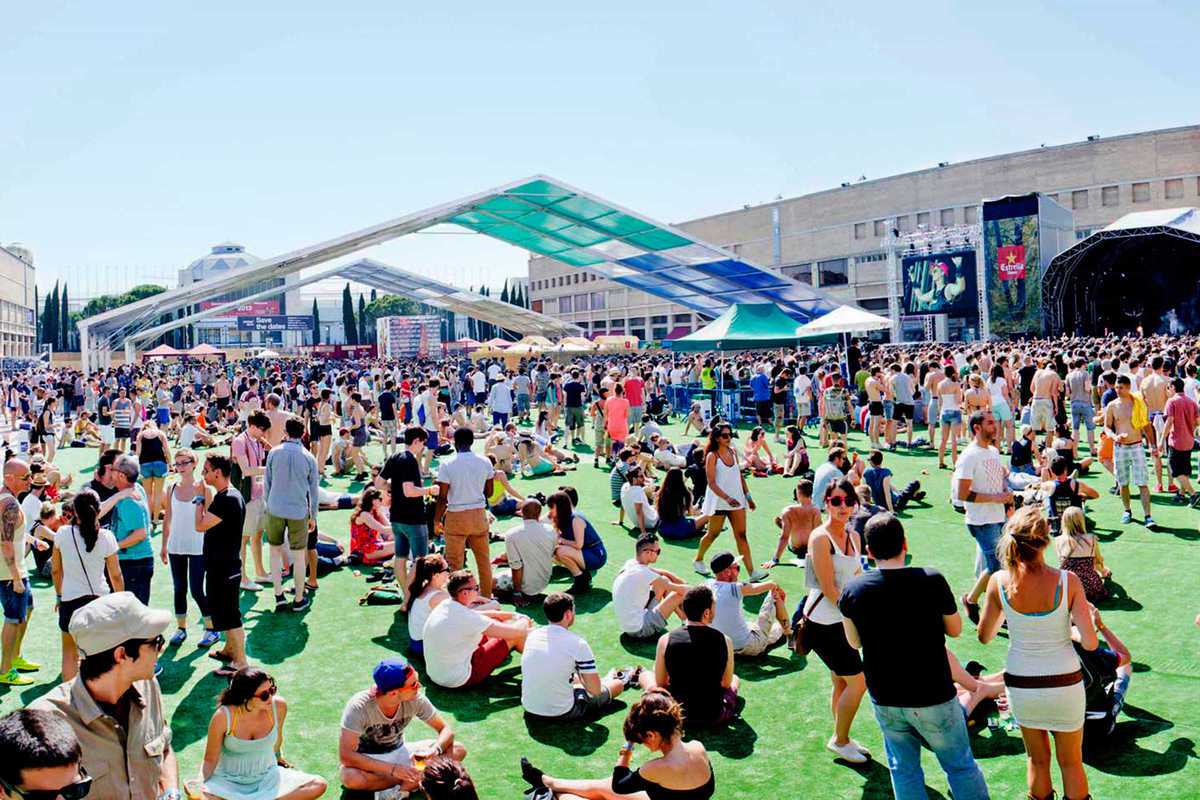 Published on June 1, 2016
Barcelona's Sónar festival needs little introduction. Now in its 23rd year, it has become a world-famous celebration of cutting-edge music and new media art where renowned artists join young pioneers. Did the Sónar founders think they would reach such heights when they first began? Possibly not, but such is the case, and alongside the rise of Sónar, another phenomenon has had equal success: "off Sónar."
The "off Sónar" events taking place around Barcelona attract huge numbers and feature many of the world's best DJs. There is no formal connection between Sónar and "off Sónar," but there is no doubt that both feed into Barcelona's reputation as a haven of creativity, imagination and – let's not forget – having fun. We've handpicked a few choices for the week, from Sónar itself to label showcases and mini-festivals that offer high-quality electronic music.
Jun 15 – Vatos Locos (City Hall, €22): Mexican DJ Hector brings his popular party to Barcelona
Jun 15 – Electric Minds x Mono_cult (BeCool, €15 / €20): this year's bill is as impressive as ever, including headliners Joy Orbison, Roman Flügel and Palms Trax
Jun 15–18 – Rotten Hedonism (Hell Gallery, free): the new art gallery accompanies its second exhibition with an "off" week lineup
Jun 15–18 – OffMetric (free): the gastrobar hosts a series of quality, underground DJs and afterparties… and a mural painting by Zosen on Wednesday.
Jun 16 – [a:rpia:r] Showcase (€40, Poble Espanyol): Raresh, Petre Inspirescu and Rhadoo hail from Bucharest's tight-knit electronic music scene (advance tix are sold out but a few may be available at the door).
Jun 16 – Detroit Love (€45, El Monasterio): the lineup features Detroit pioneers Carl Craig, Derrick May and Kevin Saunderson as well as Matthew Dear, Moritz von Oswald, and Robert Hood.
Jun 16–18 – Sónar (Fira Montjuïc & Fira Gran Via, €60 day / €80 night / €210): superstars like New Order and Fatboy Slim mix with emerging talents, plus multimedia art and technology…
Jun 16–19 – Off at Fòrum (Fòrum, €20–€35): a new festival, each day is a showcase, with Proyectual, Crew Love + Secretsundaze, Diynamic Outdoor and Kompakt + Agoria Invites.
Jun 16–19 – This is Hardcore (Razzmatazz, €15 / €17): a star-studded party across several rooms in Barcelona's favorite superclub, including with Heidi, Josh Wink, Yousef, Damian Lazarus, Simian Mobile Disco and many more.
Jun 17 – Futura (free, Casa Bonay): four unique artists at the decks will make the ice in your drinks melt very fast.
Jun 18 – IR Presents Pampa Records (€45, El Monasterio): DJ Koze leads a crew of Germans at one of the hottest tickets of Sónar week (advance tix are sold out but a few will be available at the door).
Jun 18 – Hotflush & Creme Organization (Nitsa at Apolo, €15.50 / €18): Hotflush versus Creme Organization make for a pleasingly pan-European bill.
Jun 19 – Secretsundaze (La Terrrazza, €25): if you're still standing on Sunday, head to Barcelona's most well-known open air club for Giles Smith and James Priestley's encore performence…