Vegan Bunnies
By Katrine Knauer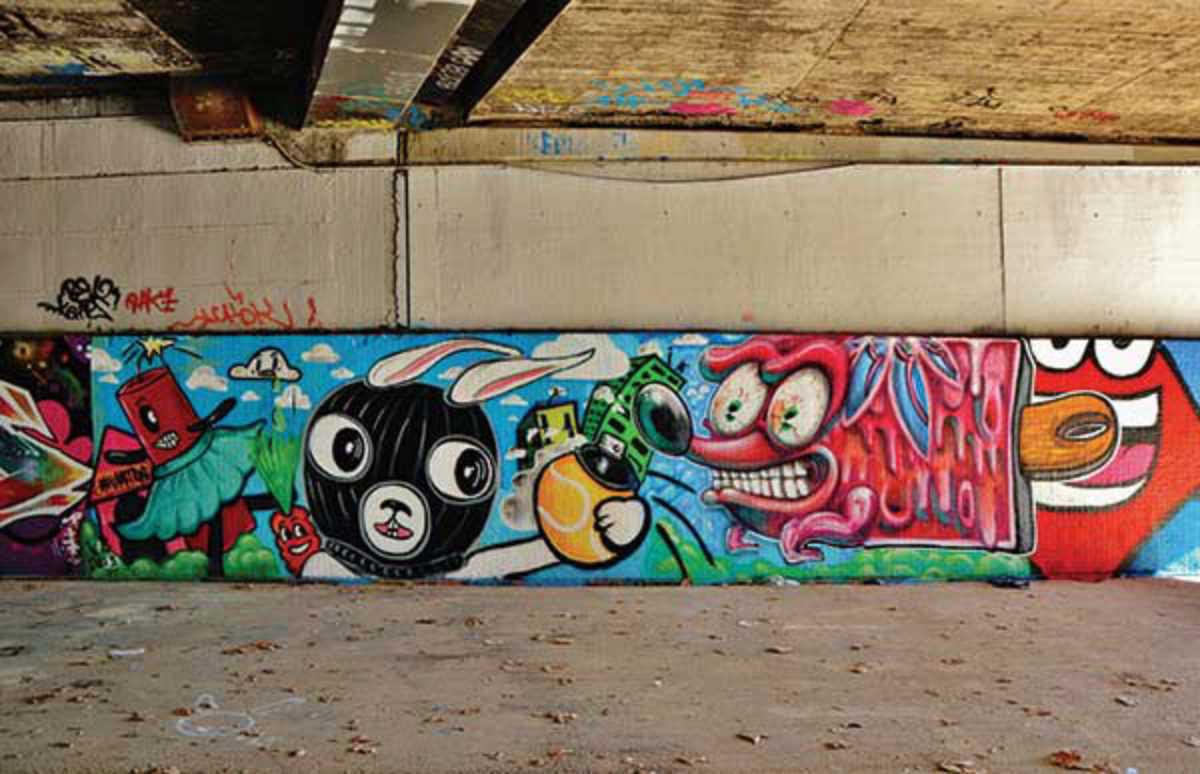 Published on February 1, 2014
Once there was a girl. She traveled over the mountains and across the ocean to this seaside city, where she crossed paths with a bunny. Soon, they were inseparable. The bunny grabbed the girl's heart and expanded her thoughts. She changed the girl's direction and the bunny became the symbol of her newfound respect for all beings. She burst with energy and filled the streets with her passion, her love, her hate, her confusion. All that she was became the streets.
I have walked those same streets. I have heard her voice and felt her heartbeat, heart­ache, heart joy, dreams, reality… a dialogue leaping between the walls and me. The person behind those characters asks the same questions many others ask. And last July, I went to an opening to see about an interview, and I finally met the girl behind the bunny. She was wearing a red dress and devil horns. But it was never an interview. She took our conversation to the streets. Her openness and candor about her personal and political beliefs made her easy to talk to. It is hard to write about her with the passion and dimension of her character, life and work.
The reality is, rather than have it described to you, it is better to simply experience her work – preferably unexpectedly on the street. I hope that one day soon, when the weather is warm and no scarf hinders your gaze, when you are alone, wandering the tiny streets of the Born or Raval, that you stumble upon a piece that jumps out and screams at you. I hope you find that bunny with horns.