Where can I travel with my vibrator?
By Marta Molas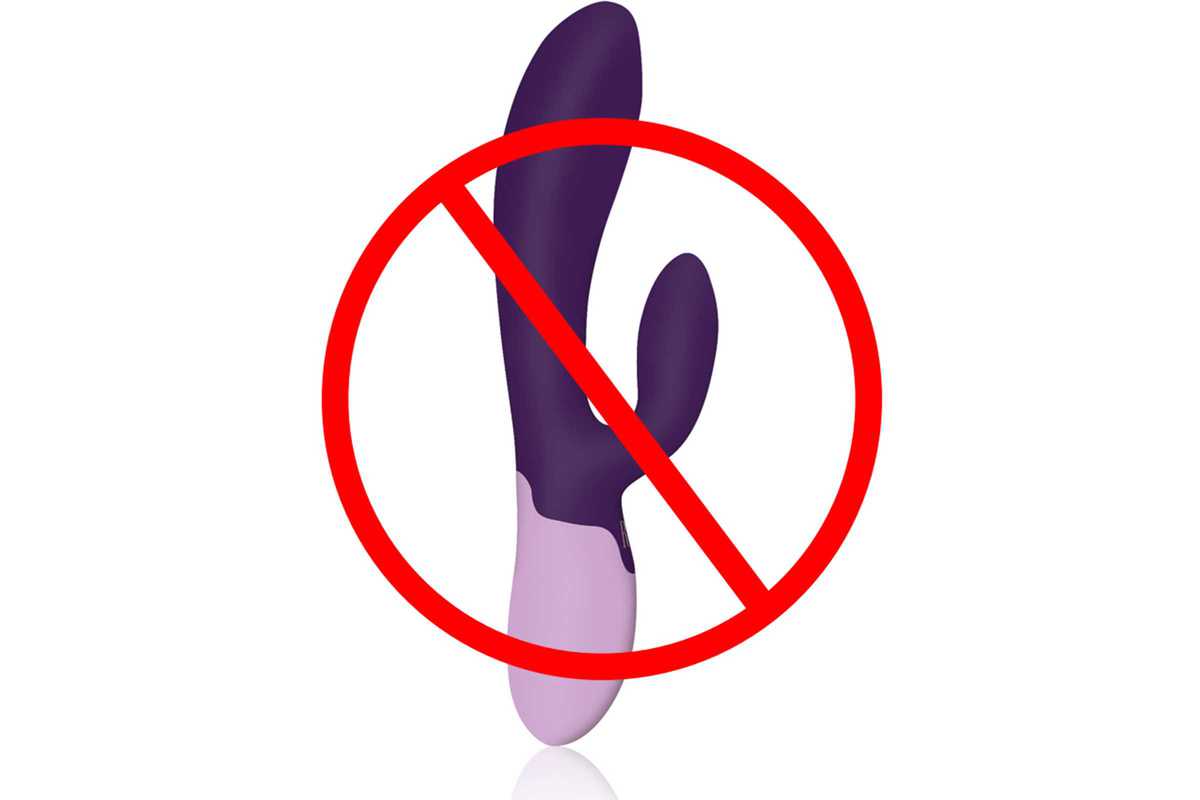 Published on August 1, 2018
This summer, Spanish sex shop Amantis published a rather depressing but important study on which countries enforce backward laws against sex toys, homosexuality, BDSM and sex outside the marriage or adultery. Keep this in mind when traveling!
Tourism without toys
Vietnam leads the ranking in worst countries for sex toys since they're completely banned here. According to Vietnamese customs officials, any sex toys they find will be confiscated from passengers carrying them, although returned once they leave the country. But who would want their toy back after that?
Unfortunately, many countries punish what they regard as crimes against morality, which can include simply having a sex toy or pornographic film. Malawi, Senegal, Ethiopia and Vietnam have punishments for such "crimes" whereas pornography is also banned in Saudi Arabia, Bahrain, China, Cuba, Egypt, the United Arab Emirates, Gambia, Indonesia, India, Iran, Kenya, Kuwait, Malaysia and Singapore.
Don't carry anything potentially LGBTQ+ related in your suitcase here
As will be a surprise to few, the LGTBQ+ community can have the hardest time traveling given that homosexuality is prohibited in a wide range of countries and severely punished, in some cases by death. Simply carrying a book or film involving lesbians, an anal or double dildo, or a gay-erotic game can be literally life threatening in some Islamic countries. A conviction for homosexuality carries the death penalty in Saudi Arabia, United Arab Emirates, Iran, Mauritania, Somalia, South Sudan, and Yemen.
You'll merely face life in prison in a long list of countries, including Afghanistan, Algeria, Bangladesh, Bahrain, Bhutan, Botswana, Burundi, Cameroon, North Korea, Brunei, Eritrea, Ethiopia, Gambia, Guinea, Indonesia, Solomon Islands, Kuwait, Lebanon, Liberia, Libya, Malawi, Malaysia, Maldives, Morocco, Mauritius, Myanmar, Namibia, Nigeria, Oman, Pakistan, Papua New Guinea, Qatar, Samoa, São Tomé and Príncipe, Senegal, Syria, Sri Lanka, Tanzania, Togo, Tunisia, Uganda and Djibouti. Gays can be punished with fines and deported in Angola, Antigua and Barbuda, Barbados, Dominica and Liberia.
And the following countries prohibit male homosexuality: Belize, Ghana, Grenada, Guyana, Cook Islands, Jamaica, Kenya, Kiribati, Lesotho, Nauru, Palau, Saint Kitts and Nevis, Saint Lucia, Saint Vincent and the Grenadines, Seychelles, Sierra Leone, Singapore, Swaziland, Trinidad and Tobago, Tonga, Turkmenistan, Tuvalu, Uzbekistan, Zambia and Zimbabwe.
Watch out with BDSM play items in Europe
The legal treatment of BDSM varies significantly from one country to the next, and in the West generally hinges around whether the BDSM practice is considered to violate individual rights. So while BDSM might not be explicitly criminalized, practices such as whipping or slapping can result in a penalty or conviction since they are regarded as forms of violence or criminal offences against personal rights.
BDSM is illegal in the UK since British law does not recognize the possibility of consenting to bodily harm. Serious injury is penalized in Germany, Austria and Italy, regardless of whether or not consent has been given. In Italy an "injury" can be simply emotional, so an insult could be penalized. Switzerland punishes the possession of media that depicts violent sex, placing BDSM film in the same category as films with pedophilia. In Germany, an act that violates "good morals" can be punished, even if performed with consent.
Too much love
Swinging and polyamory, ever more popular here in Spain, is scandalous plenty where else. You'll go to prison if convicted of adultery in Morocco and Qatar. It's a capital offense in Saudi Arabia and also penalized in Afghanistan, Saudi Arabia, Brunei, North Korea, South Korea, United Arab Emirates, Philippines, India, Iran, Malaysia, Mali, Maldives , Nigeria, Pakistan, Sudan, Taiwan, and Yemen. Adultery is even illegal in 20 mostly conservative states in the US, although prosecution is rare.
So stay safe and be sure to check up on local laws before you travel.
Sources: Agencia EFE, ILGA, Spanish Ministry of Foreign Affairs, TuExperto.com, Wikipedia