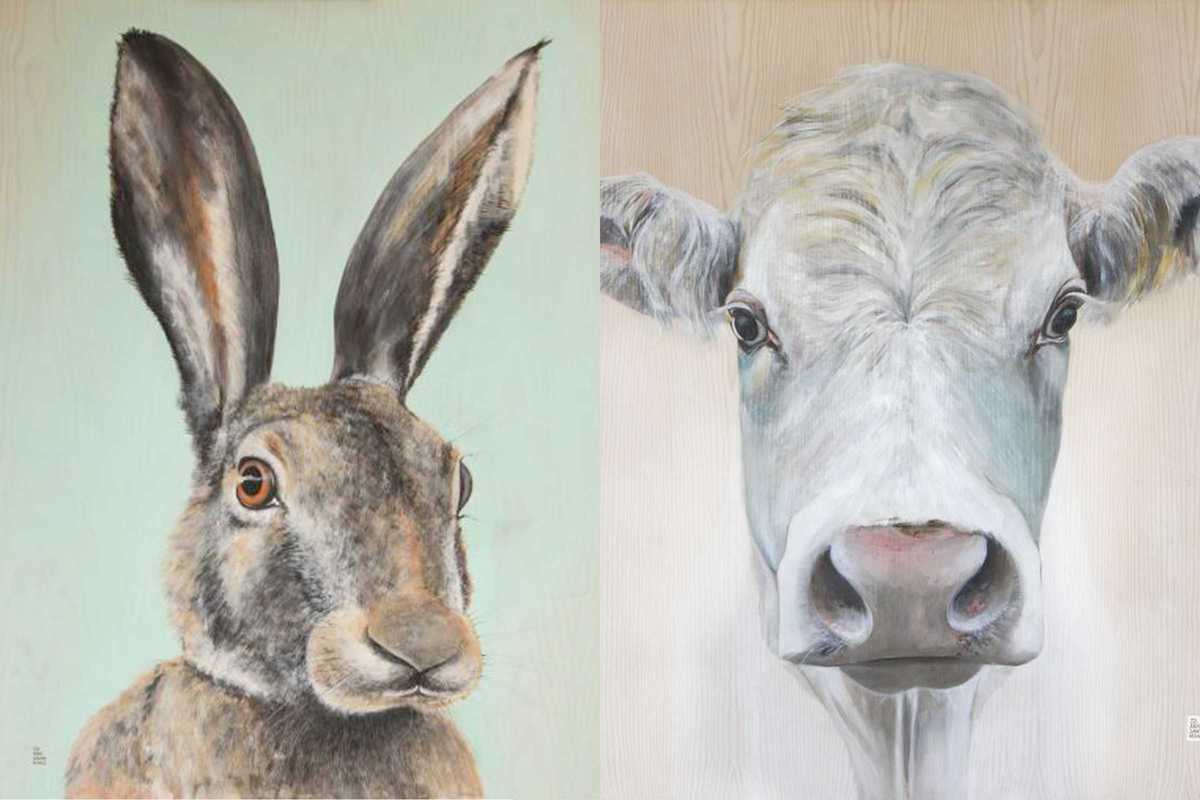 Published on February 1, 2016
On February 3rd, Miscelanea opened 120x120 Oli Sobre Fusta ("120x120 Oil On Wood") by Barcelona artist Joana Santamans, a series of mixed-technique portraits of domesticated animals originally presented at Fundació Privada Espai Guinovart in Agramunt (Lleida).
The artist, trained in graphic design and illustration, has lived in New York and London and exhibited internationally. Miscelanea was the first gallery to exhibit her work, so this is a homecoming of sorts. The exhibition extends through February 21st.
February 3, 2016 – February 21, 2016