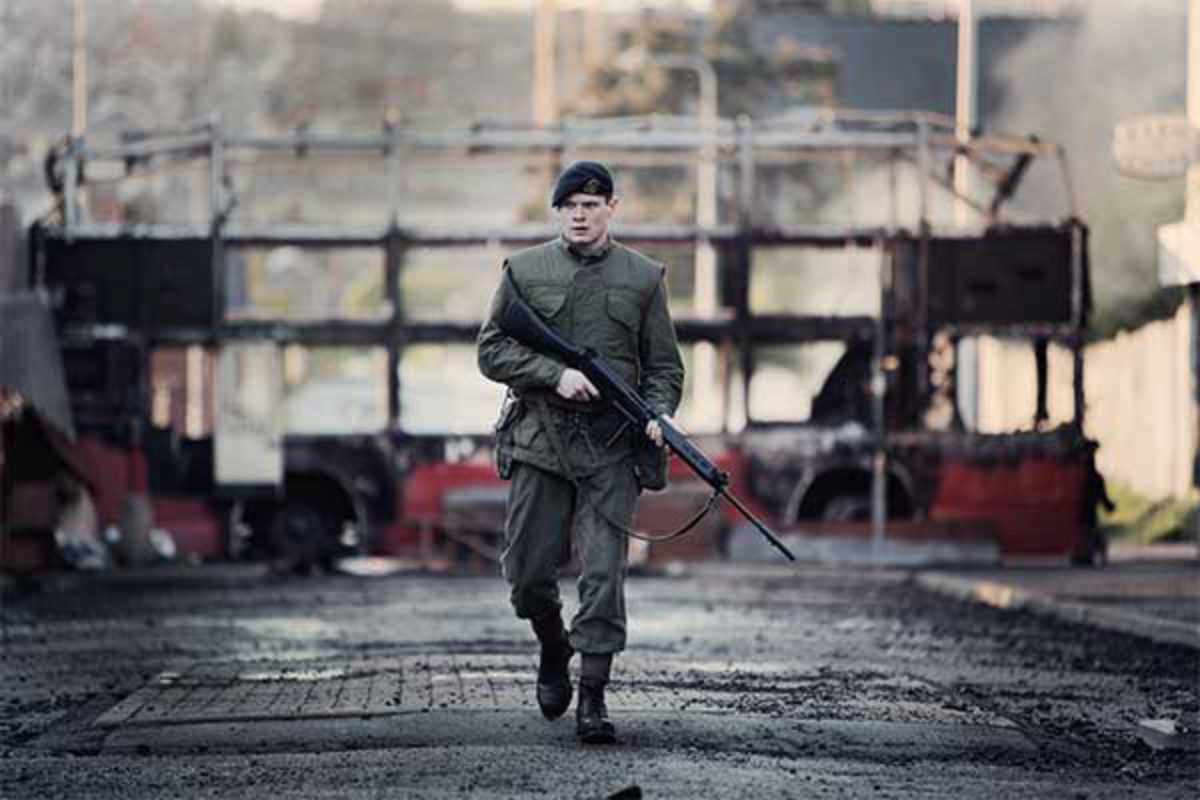 Published on January 1, 2015
It's 1971, and the ongoing conflict in Northern Ireland is nearing its peak. Amid escalating violence, the United Kingdom increases its troops in the country to 12,500 soldiers, many of them young, inexperienced and with little understanding of the reasons behind the "Troubles."
In '71, director Yann Demange tells the story of one such squaddie, Gary Hook, who accidentally becomes separated from his unit during a riot on the streets of Belfast. Caught behind enemy lines and hunted by Protestants and Catholics alike, Hook is left to navigate an unknown city where violence can spark at the slightest action – even his English accent could prove fatal.
Brilliantly played by lead Jack O'Connell, who has recently courted the critics with award-winning performances in
Starred Up
and
Unbroken
, Demange's film is a triumph of both performance and cinematography, with its ominous soundtrack and urban wasteland setting making for a fantastically tense thriller.
(Shown in English with Catalan subtitles.)
March 20, 2015 – April 30, 2015