8 hours with Tàpies
By Charlotte Stace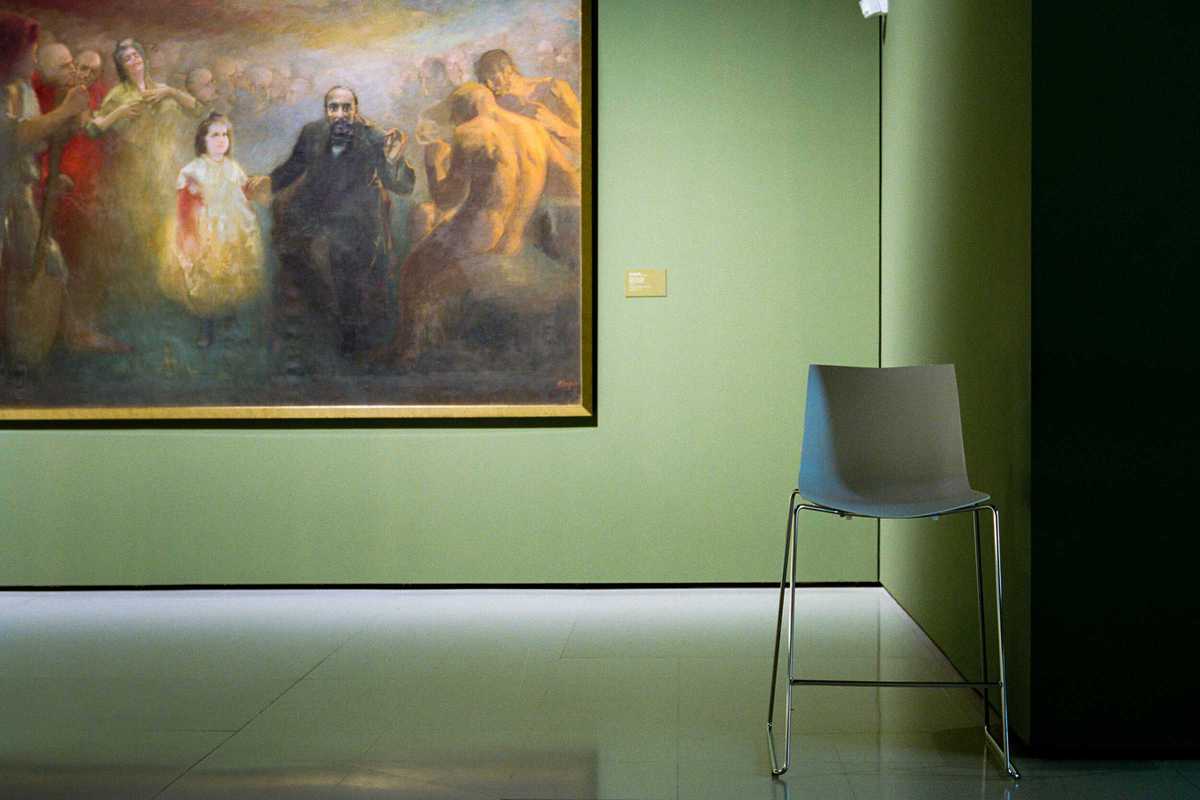 Published on August 1, 2021
German artist Sophie Köhler presents a ground-breaking photographic and sound project at Fundació Vila Casas. She explores the impact that art has on people who are exposed to it for eight hours a day, namely museum attendants.
This audiovisual project immerses us in the rooms of some of the most important museums in Barcelona. Yet, it seeks a new perspective – Köhler flips the direction of the gaze and gives a voice and face to the museum attendants and staff. It has been calculated that the average length of time a visitor will observe a work of art for is 29 seconds.
Köhler asks, "what happens if someone spends up to eight hours a day in front of works of art by Tàpies or Rodin?" and "What effect does this have on their work routines, and on their personal life?" This project offers answers to these questions and invites us to reflect on the impact art has on everyday life.
June 15, 2021 – September 19, 2021
Fundació Vila Casas
C/ Ausiàs Marc, 20
Barcelona