A christmas carol by charles dickens
By Charlotte Stace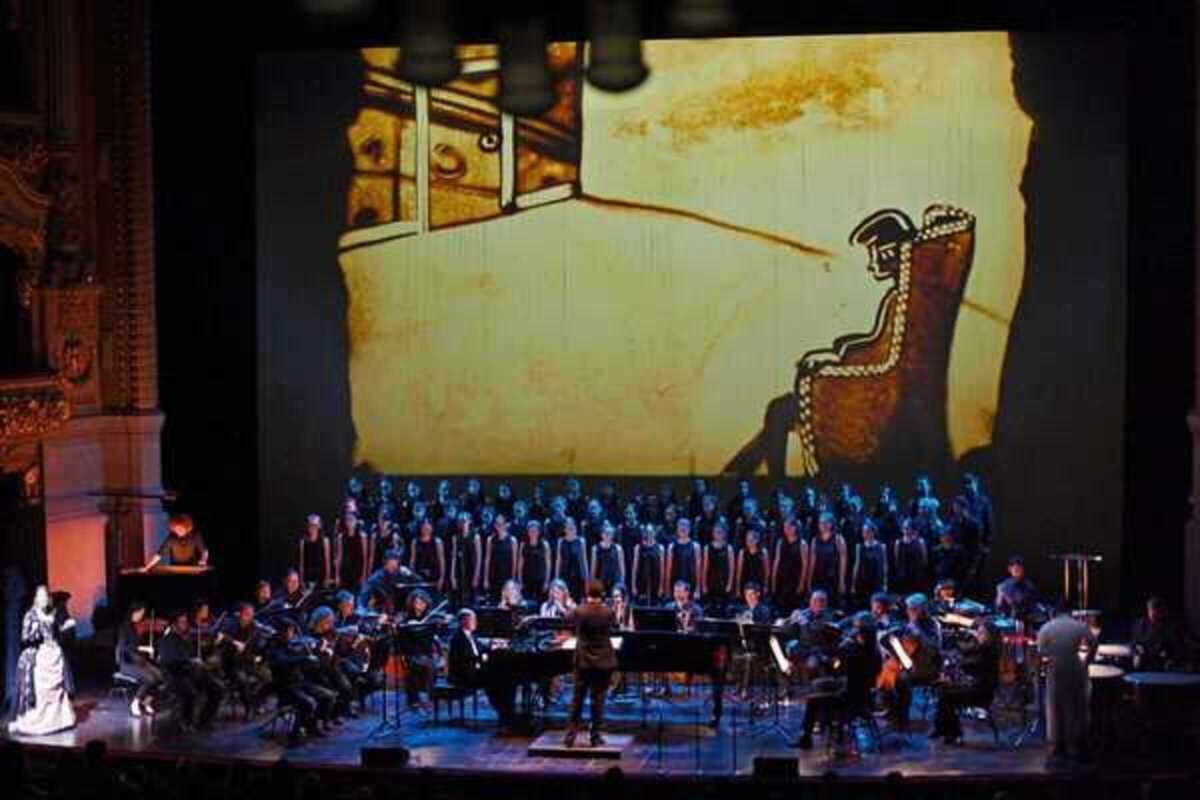 Published on December 1, 2022
This December, the Liceu brings to Barcelona a musical reading by Albert Guinovart of the classic Charles Dickens tale, A Christmas Carol. The children's choir of Amics de la Unió join forces with the Symphony Orchestra of the Gran Teatre del Liceu to offer us this very special concert, illustrated by the poetic beauty of sand art by Borja González (of Ytuquepintas).
First published in 1843, this story tells the tale of a mean-spirited and selfish old man, Ebenezer Scrooge, who hates Christmas. After treating his workers poorly, he is visited by three ghosts of Christmas (the past, present, and future) on Christmas Eve which changes his life forever.
This performances has been organized through cooperation between the Gran Teatre del Liceu, the Fundació Ferrer-Salat and the Fundació Conservatori del Liceu, which aims to foster the participation of young musicians and creative artists from the Centre Superior de Música, Fundació Conservatori del Liceu.
Gran Teatre del Liceu
La Rambla, 51-59
Barcelona