Akounak Teggdalit Taha Tazouhai
By Sophie Cameron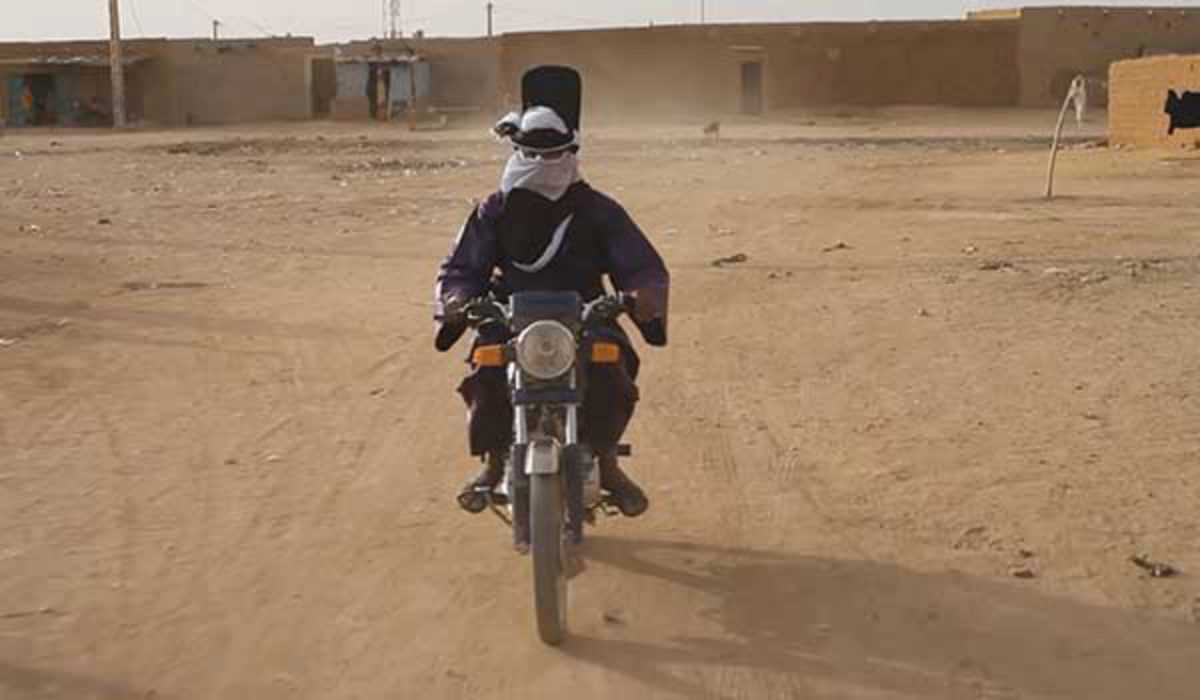 Published on July 1, 2015
Number 18 in their Broadcast cycle, Zumzeig Cinema this month welcomes director Christopher Kirkley for a screening and Q&A of his 2014 film Akounak Teggdalit Taha Tazouhai (Rain the Color of Blue with a Little Red In It).
Shot entirely in Agadez, Niger, the film stars guitarist Mdou Moctar as a musician trying to break into the Tuareg guitar scene, all while juggling romantic problems, a difficult home life and competition from other artists. An homage to Purple Rain and The Harder They Come with notable hints of Poverty Row, Italian Neorealism and the experimental films of Jean Rouch, Akounak is the first feature to be shot in the Tamajak language and the first fictional film to focus on the world of Tuareg guitar.
The screening will be followed by a Q&A session with Kirkley as well as a live set by DJ Cuica, who'll be spinning sounds from across the southern hemisphere.
(Shown with Spanish subtitles.)