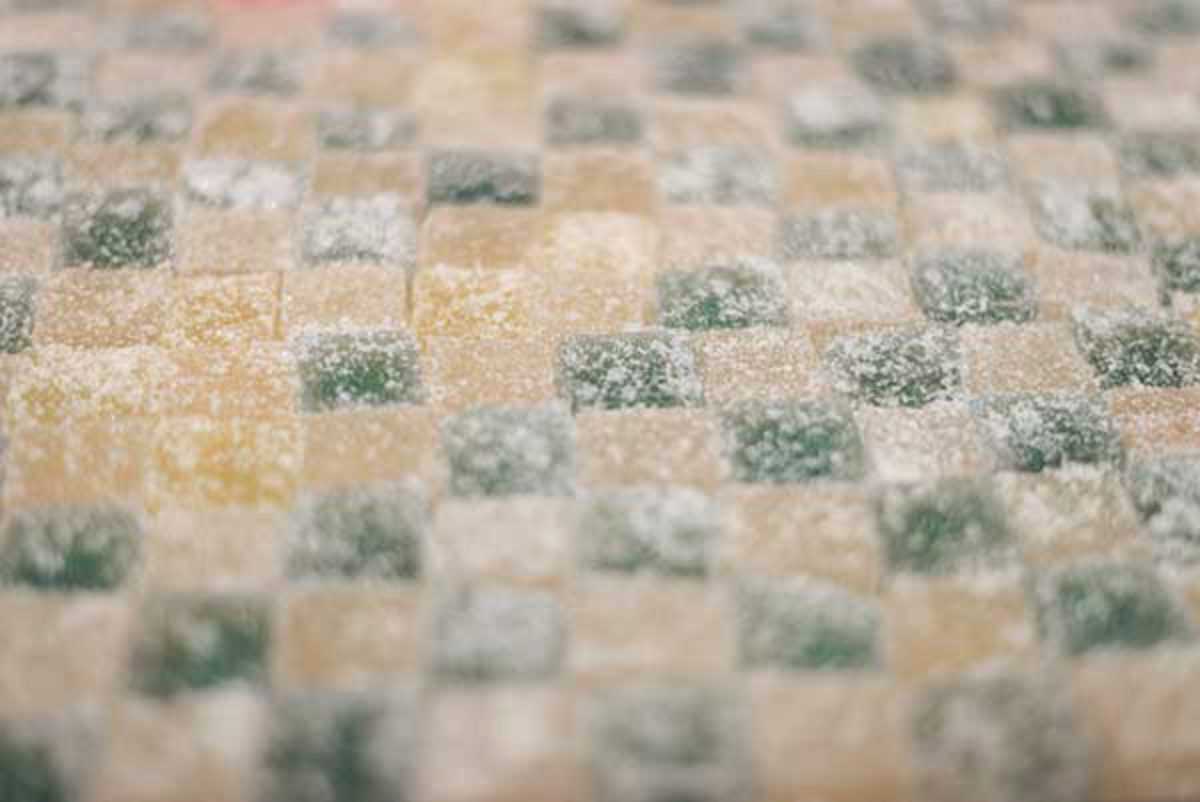 Published on December 1, 2014
Santi Garcia and Viqui Sanglas are no ordinary couple. After several years navigating the corporate world of New York, followed by a stint among the artists of Berlin, they have now found themselves back home in a blustery, autumnal Barcelona. And here they have plans, big plans.
The multicultural, multilingual path that the duo have carved through the world, their exposure to passionately ambitious people and creators in search of freedom to practice their craft, have prompted them to establish a platform that will nurture the creative scene in their home town for many years to come. And that's where All Those comes in.
Santi and Viqui have handpicked a selection of Barcelona's finest gastro artisans, from candy makers to bakers and beyond, to compile the ultimate local foodie directory: a slice of paradise for those in search of the best local coffee, the finest local wine or indulge in the most succulent of handcrafted sweet treats. This directory, named All Those, comes replete with a glut of fashionable photography and personal stories as to how each artisan came to be where he or she is now.
Take for instance Çukor, the confectioners, founded by a former architect student and an instrument maker; their creative process begins with "putting a word in Japanese in Google Translate, pasting the results into YouTube, and going crazy." Then there is Marta and Josep of Catalan winery La Vinyeta, who saw their lives as agricultural engineers transformed when a childless neighbor offered them his vineyards with guidance on how to run a wine business. Which leads us onto another improbable and beautiful transformation, that of Mexico-native Tonatiuh, who arrived in Barcelona a decade ago to study medieval music only to unearth a passion for another medieval practice: breadmaking. Tonatiuh subsequently set up the now legendary Cloudstreet Bakery with support from Tommy and Crick, the entrepreneurs behind Federal and Papabubble.
Indeed, Barcelona's artisan community is a tight-knit circle, everyone knows everyone, and so it is unsurprising that weaving through each maker's profile are insider tips on the places where he or she choose to dine when in possession of money to burn and time to kill. In addition, each artisan divulges a handwritten recipe from his or her personal stash. You have been warned: you are but a few clicks away from step-by-step instructions on making a confit of pork with herb mató and fresh figs, apricot bizcocho and smoked fresh mackerel in red wine barrels. All potential hazards for one's waistline. All outright delights for the palette.
What distinguishes All Those from other food-based initiatives is their commitment to supporting and bringing together talented and hardworking individuals, none of whom have chosen an easy path. A quasi-political manifesto on the website shows allegiance to "people with a passion for food that add value to their local community."
This commitment to the community over individual gain, the preference for the slow, handmade process over quick and fast turnover is entirely symptomatic of the Millenial culture as well as a return to the kind of nostalgic vision of how our grandparents lived. "But is it financially sustainable?" I can hear my parents' generation asking, or nagging. The answer is "probably, yes." Many of the All Those makers have already graduated from doing the occasional pop-up event to acquiring their first permanent premises – and a rapidly growing clientele to boot.
Santi and Viqui are also very much invested in helping each business take root and grow as part of the long-term vision for All Those. "While we were in Berlin, we fell in love with a building in which artisans were renting space and trading daily," Santi explains. Viqui adds: "Eventually we could see the same model working in Barcelona."
But we are talking about the future here with a capital F. For now, All Those are invested in organizing a food market on December 20th in the grounds of the Universitat de Barcelona, just in time for Christmas. Aside from homemade jams, beers, coffees and wines, there will be tasting workshops as well as opportunities to explore over fifty stalls of local artisanal produce.