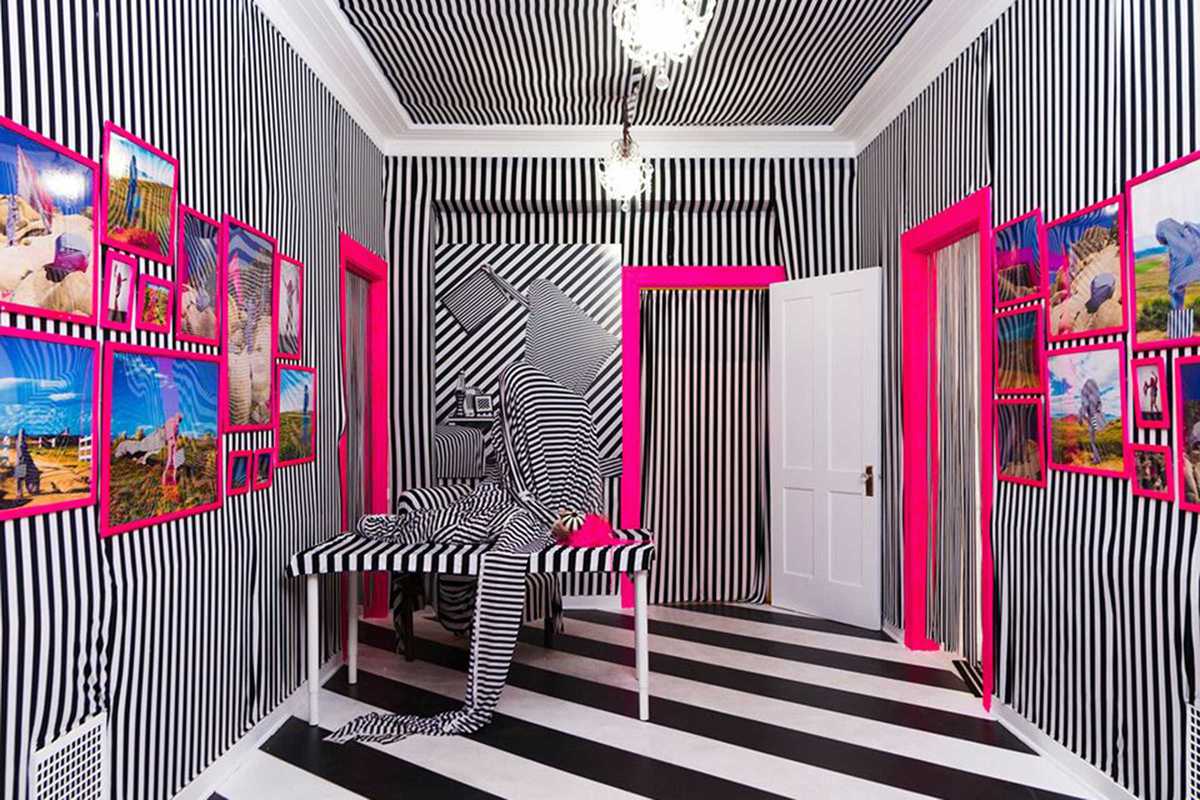 Published on November 1, 2019
Performance artist Amy Kaps brings her hypnotic, thought-provoking show What's Black and White and Pink Allover? to Barcelona art gallery Space. A visual and narrative exploration of perspectives, Amy's latest show takes her trademark black, white and pink palette to a new dimension.
Working in the realms of performance, installation, video, photography, music and words, Amy has showcased her work in the US, Germany, Cuba and now Spain. Using movement, projected imagery, illusion and fractured consciousness in an immersive and visceral environment, Amy entices the viewer to question what they see and, ultimately, to connect people – regardless of age, race or gender.
Space is a relative newcomer to the Barcelona art scene. Specializing in contemporary art, owners Valérie Siréra and Jerome Fuentes opened the gallery in December 2018, with an aim to discover and showcase emerging artists from around the world. The show opens on Thursday, November 7th at 7pm and will run through November 16th.
Space
C/ Pujades 60, 1–1
Barcelona