Art Battle
By Aimee Lawrence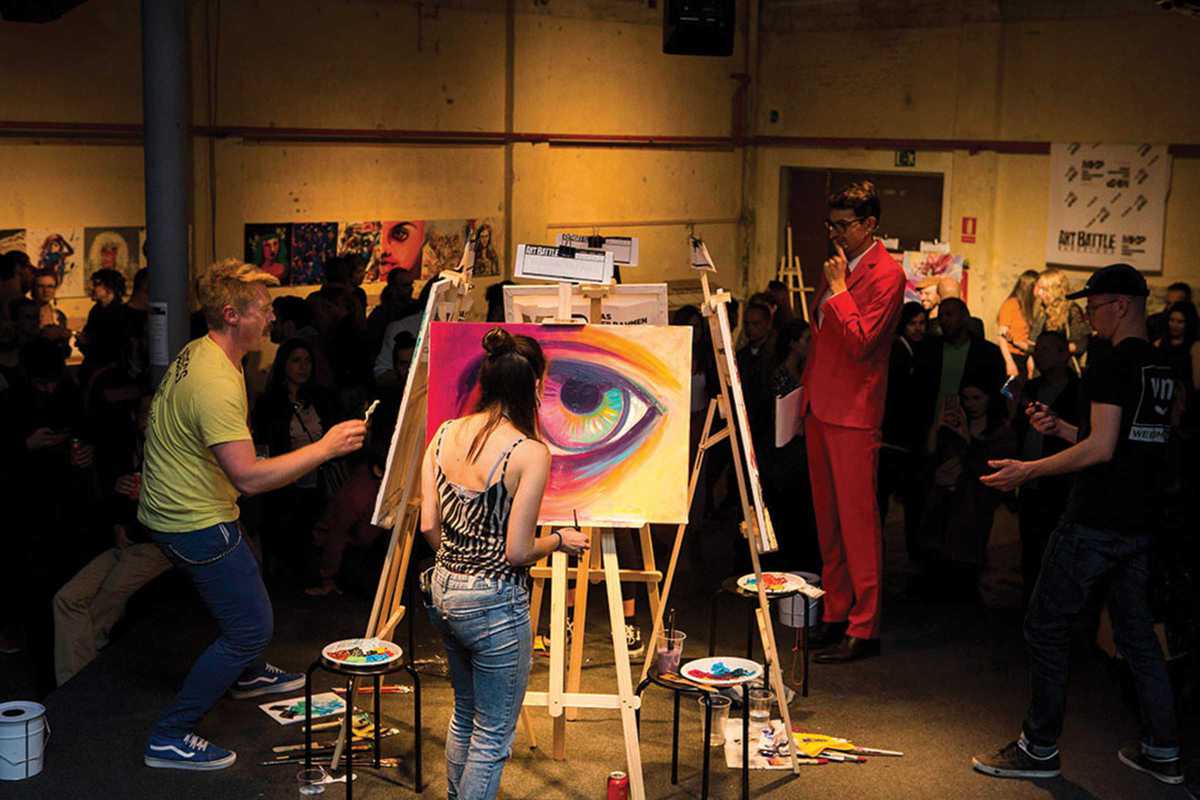 Published on November 1, 2019
Digging into the brush box and letting loose on fresh canvas can be a solitary experience. Sometimes privacy is exactly what is needed to unleash a dash of artistic genius. Otherwise, how about injecting the art sesh with battle sweats at this month's aptly-titled Art Battle Barcelona.
This live painting competition series has done its fair share of air miles, kicking off in New York back in 2001 before spilling into other cities, from Tokyo, Sydney to San Francisco and Beijing to Bangladesh. The idea is simple: artists have 20 minutes to transform their blank canvas into a work of art, fighting not only against the clock but also among themselves, and the audience picks their winner from the pack.
A silent auction finishes the night off. The material is acrylic and the tools allowed are brushes, spatulas or any non-mechanical implement. If in need of inspiration, look around – Barcelona is full of it.
Utopía 126
C/ Cristóbal de Moura, 126
Barcelona