Asparagus
By Mariana Hristova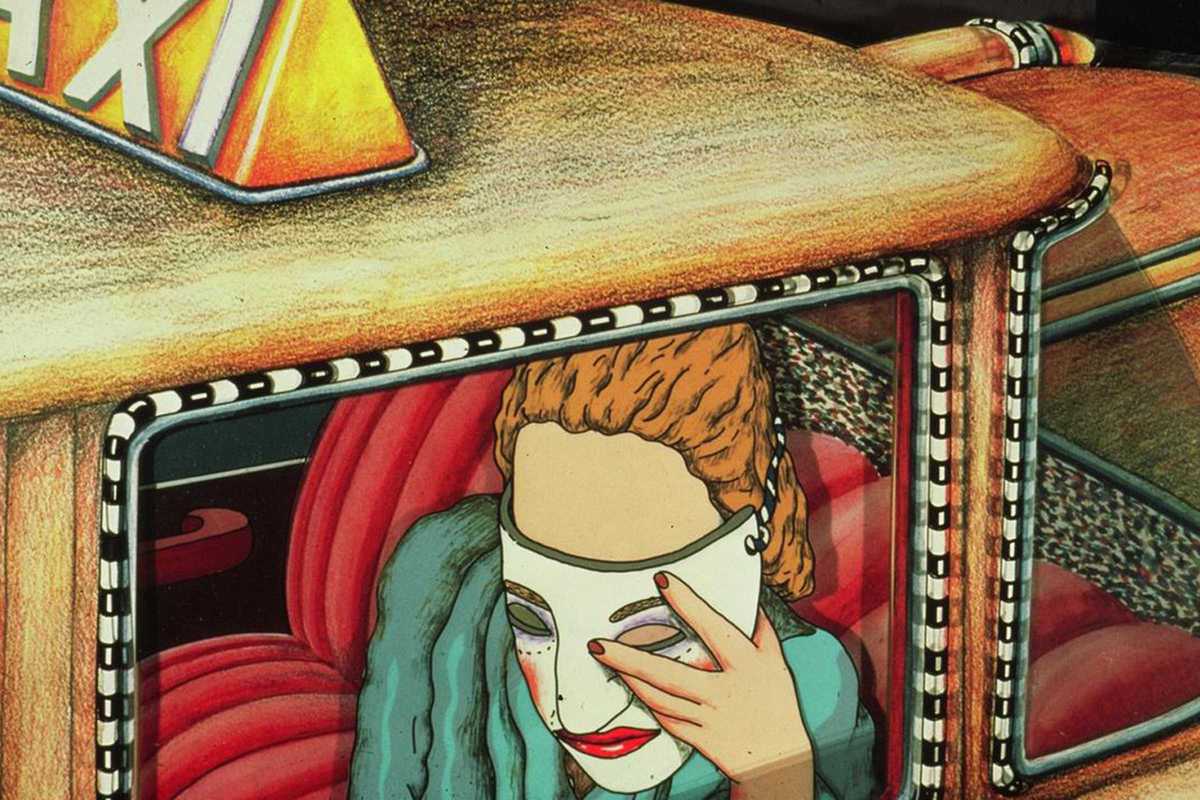 Published on August 1, 2020
For the third consecutive summer, Interior Screen returns to the CCCB's Hall to take us on a cinematic journey through the imaginary, dreamlike worlds of contemporary artists and filmmakers. Among the selections this year is Asparagus (1979) by American painter and a self-taught animator Suzan Pitt, who explores the female mind and sexuality via a surrealist explosion of moving forms and colors.
The visual stream of consciousness departs from a toilet, into which a faceless, Alice-in-Wonderland heroine drops two phallic asparagus, plunging us into the rabbit hole of her desires. Throughout the 20-minute viewing experience we get pleasantly lost among an abundance of flowers and all kinds of impossible objects, plants, animals, rooms and spaces.
Pitt structured the film in such a way that each image leads into the next – the mind unfolding, "constantly giving birth" – where the audience is meant to experience the film evolving as if in a daydream. Apart from one stop-motion sequence, Asparagus was created using the same techniques used by major studios before the advent of computer animation, with 12 paintings made for every second, recorded frame-by-frame on 35mm film.
August 4, 2020 – August 30, 2020
CCCB
C/ Montalegre, 5
Barcelona