Asylum Elogy, Fernand Deligny
By Charlotte Stace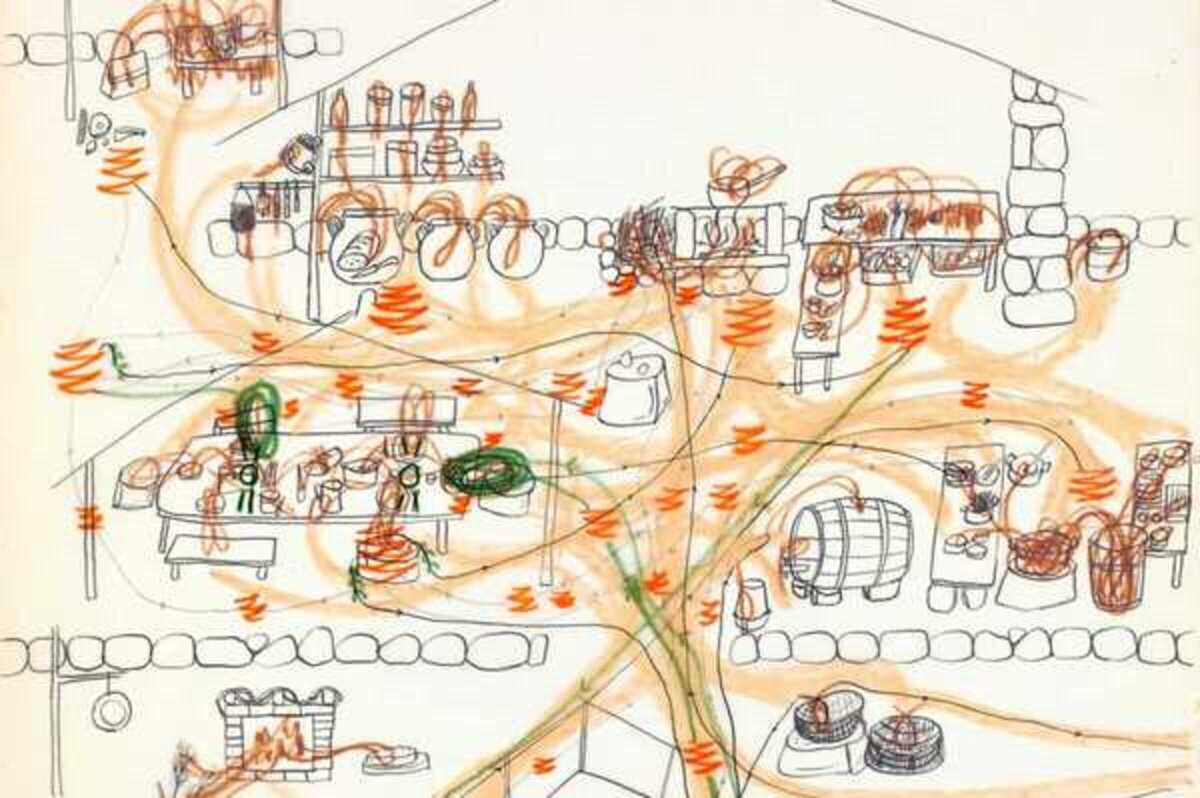 Published on November 1, 2023
La Virreina welcomes its latest exhibition on the work of Fernand Deligny. Born in 1913 in Bergues, in northern France, Deligny was first a teacher of maladjusted children then an educator in the medical and pedagogical institute at the Armentières asylum during World War II.
He founded the first clubs for the prevention of delinquent behaviour in Lille in 1943. Together with members of the Communist Party, he founded La Grande Cordée, an association for the 'free treatment' care of delinquent and psychotic adolescents in Paris in 1947. From 1967, he established an informal network of care for autistic children in the Cévennes, a Protestant-tradition region in southern France.
This exhibition looks into his work at Cévennes. Deligny's writing; the famous cartography of the children's 'wandering lines' traced by non-professional educators (workers, country folk, students) who lived with the children 24 hours a day; as well as the images – photos, films, paintings – made during this time will be on display.
November 18, 2023 – April 14, 2024