Banksy: the art of protest
By Charlotte Stace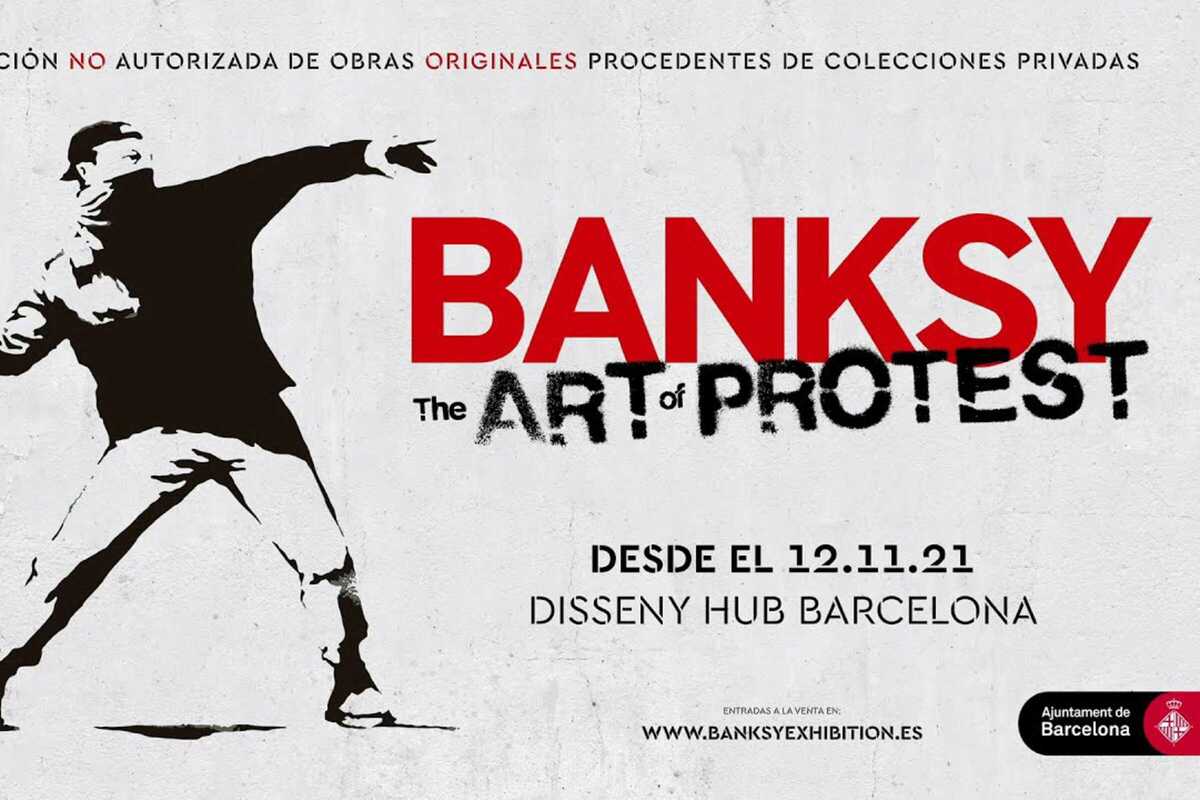 Published on December 1, 2021
Banksy comes once again to Barcelona! Disseny Hub Barcelona welcomes the new exhibition BANKSY: The Art of Protest.
This exhibition offers a glimpse of the controversial artistic universe of one of the most influential creators of recent decades through a variety of themed sections and unique creations, including a selection of artworks executed with different techniques: oil, acrylic and spray paint on canvas and wood, limited edition screen prints, stencils on metal or concrete, sculptures, installations, videos and photography.
The vast majority of the pieces, on loan from international private collections, have never been shown in Barcelona and a significant number of works will receive their first public showing at this exhibition. An immersive multimedia installation created especially for the show will welcome visitors, revealing clues about the mysterious artist, highlighting his most important pieces and framing his extraordinary and often controversial career.
November 12, 2021 – March 13, 2022
Disseny Hub Barcelona
Plaça Glòries Catalanes, 37–38
Barcelona