Barcelona Gipsy Balkan Orchestra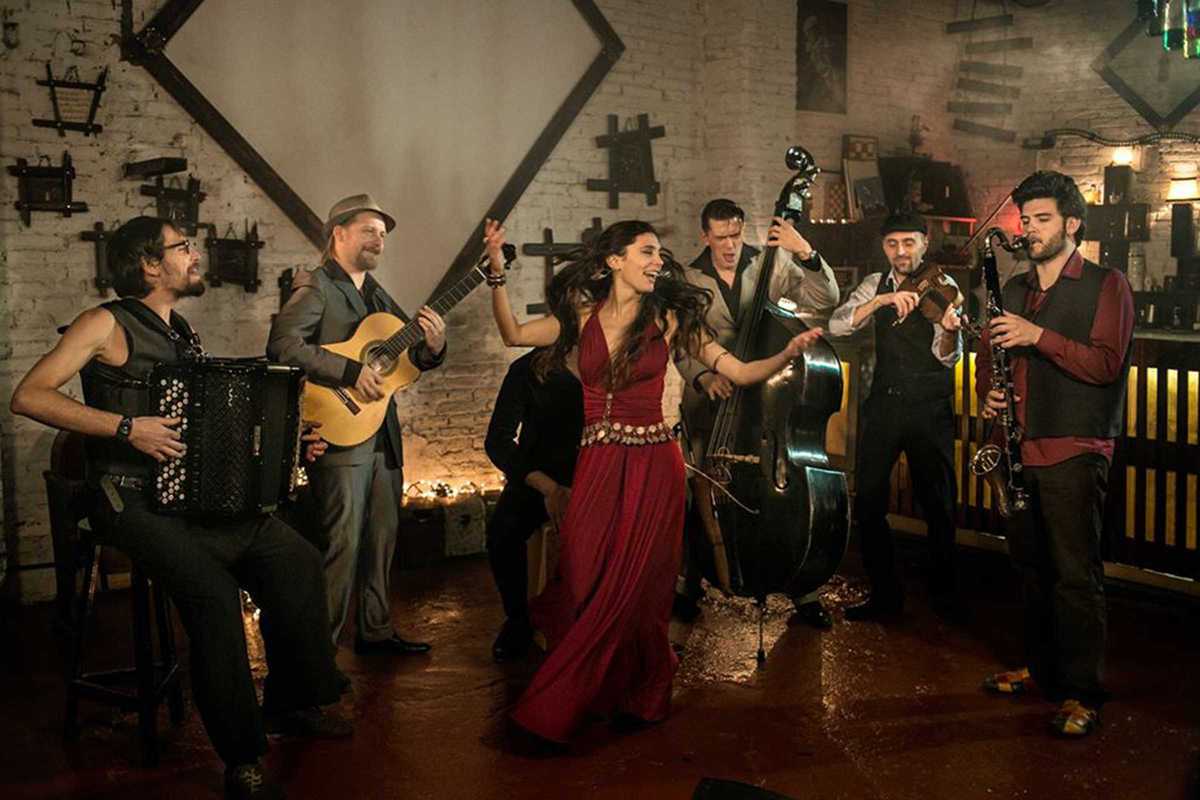 The talented Barcelona Gipsy Balkan Orchestra, who reunite most of the members of the former Barcelona Gipsy Klezmer Orchestra, return to Marula Café. Their Balkan sound fuses Klezmer, Gypsy jazz and Romani rhythms with influences from other folk styles from Eastern Europe as well as contemporary genres.
BGKO is Sandra Sangiao (voice), Mattia Schirosa (accordion), Ivan Kovacevic (double bass), Julien Chanal (guitar) and Stelios Togias (percussion). The international ensemble, whose members collectively represent a half dozen countries, embodies the vibrant fusion of the Jewish and Romani musical traditions. They will be joined on stage by Joaquín Gil (clarinet) and Oleksandr Sora (violin).
February 13, 2016 – February 13, 2016
Marula Café
C/ Escudellers, 49
Barcelona