BCore Turns 25
By Sophie Cameron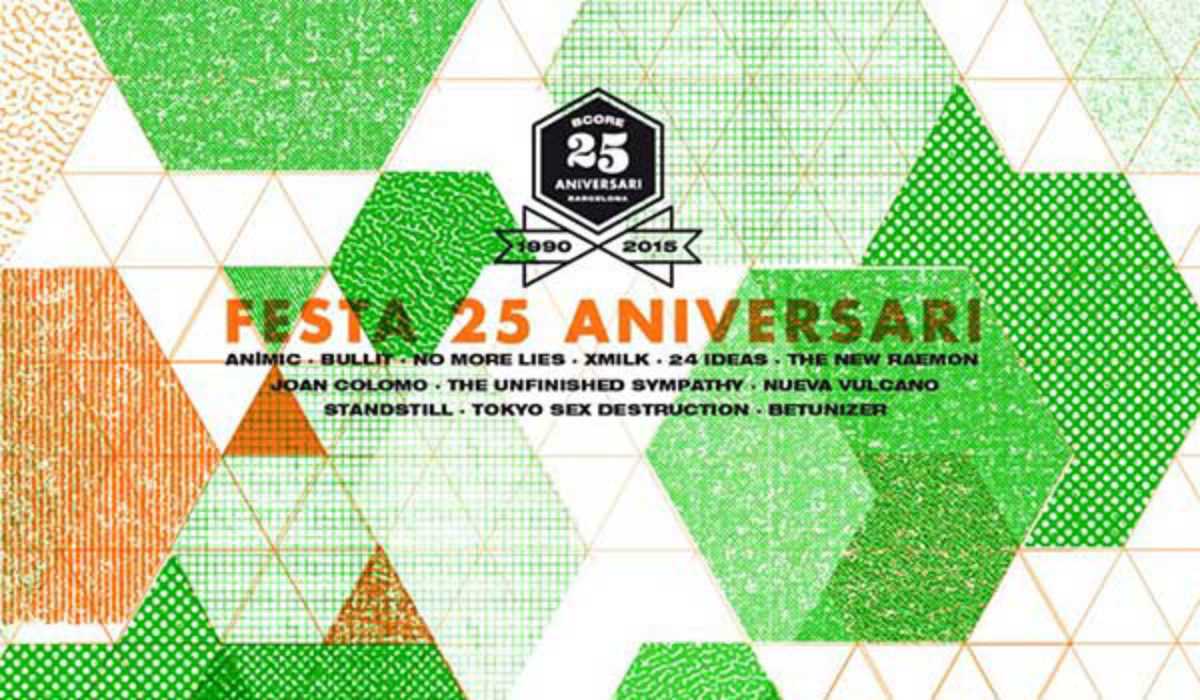 Published on June 1, 2015
Sometimes described as Spain's answer to Dischord, Barcelona record label BCore turns 25 this month. Founded in 1990, the label spent its early years as a leading name in the city's hardcore punk scene, but has since expanded to represent rock, garage, emo and all types of indie. A dozen of its acts now come together to celebrate its first quarter-century, showcasing the label's quality and variety at four one-off gigs around the city.
The celebrations kick off on Wednesday June 24th at Heliogàbal, where Catalan dark folk-pop act Anímic will invite a number of friends to share the stage with them. On Thursday the party moves to Sidecar, with four great acts on the roster: Costa Brava rockers No More Lies will perform their hits, indie group Bullitt will play a set of Bad Religion covers, while sets by groups Xmilk and 24 Ideas add a touch of hardcore to the lineup.
Friday gets the weekend started in style at the Apolo, with Nueva Vulcano promising special collaborations with other acts on the label and The New Raemon performing tunes from their critically acclaimed first album, A Propósito de Garfunkel. Also headlining are singer-songwriter Joan Colomo, performing his greatest hits, and now-defunct pop-rock The Unfinished Sympathy, who will reunite especially for the occasion.
Wrapping up on Saturday the 27th at City Hall are Barcelona punk garage act Tokyo Sex Destruction, Valencians Betunizer and post-hardcore band Standstill, who'll be playing English-language tracks such as "The Ionic Spell" and "Memories Collector." At just €10 a ticket (apart from the Heliogàbal gig, which costs €8), these four one-off gigs are a brilliant opportunity to get to know Catalunya's varied and vibrant music scene.
Update: the Anímic concert on June 24th is sold out.
June 24, 2015 – June 27, 2015
Apolo
C/ Nou de la Rambla, 113
Barcelona