Berwick Street Film Collective: Nightcleaners
By Charlotte Stace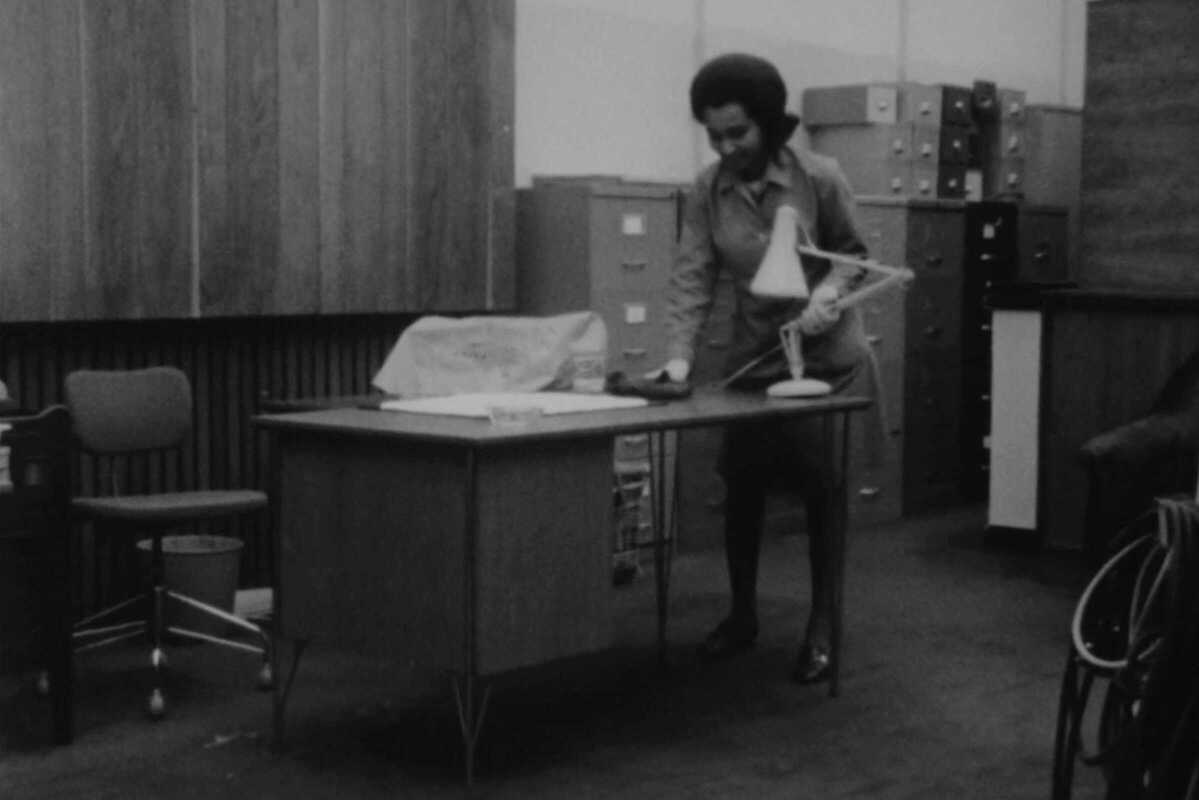 Published on March 1, 2022
Showing on March 24th and April 14th, Nightcleaners from the Berwick Street Film Collective will show at the CCCB.
Nightcleaners documents the struggle to unionise a group of women who clean large office blocks at night, working under precarious conditions. Intended originally by the members of the British Berwick Street Film Collective (Marc Karlin, Mary Kelly, James Scott and Humphry Trevelyan) as a campaign film, during the process it becomes an essayistic, self-reflexive film about the difficulty of representing these experiences and subjectivities: "what we did was we revealed the situation of the nightcleaners on the one hand and, on the other, the impossibility of capturing those lives" (Karlin).
"A landmark work of British political cinema and of collective and feminist film-making" according to Annette Kuhn, Nightcleaners reveals the relationships and distances between all the parties concerned (the cleaners, the Cleaner's Action Group, the unions, the filmmakers, the public).
March 24, 2022 – April 14, 2022
CCCB
C/ Montalegre, 5
Barcelona