BIGger on the Inside
By Yvonne Mannix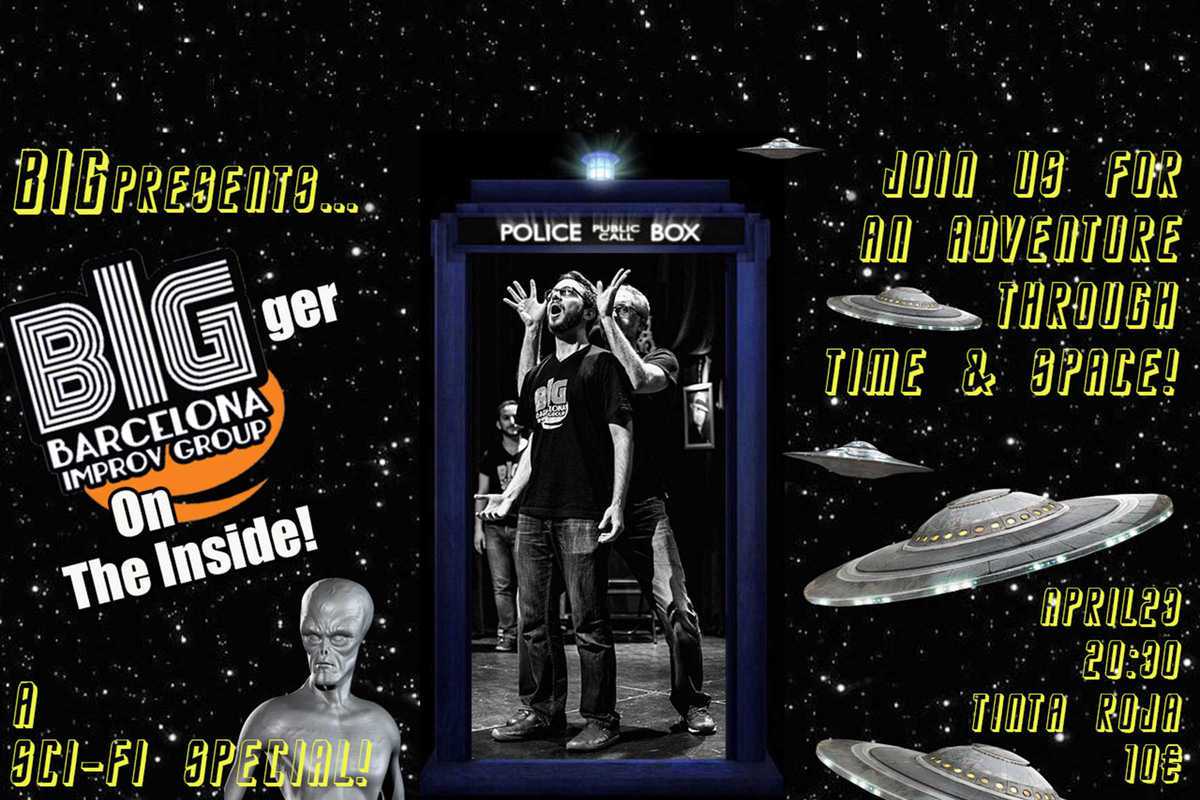 Published on April 1, 2016
For the last four years, Barcelona Improv Group have been entertaining the city with their unscripted English comedy shenanigans. With their live events and workshops, they've helped people have fun and channel their inner comedian in hilarious ways.
This month they present BIGger on the Inside, the group's very first sci-fi extravaganza. Join them for a night that promises fun and games with a distinctly fantastical flavor inspired by outer space, which, according to Douglas Adams, "is big, really big."
Fans of improvisation are guaranteed to have a night full of laughs. The shows usually sell out, so be sure to buy your tickets in advance or get there early.
Tinta Roja
C/ Creu dels Molers, 17
Barcelona