Bona Nit Barcelona
By Thomas Macaulay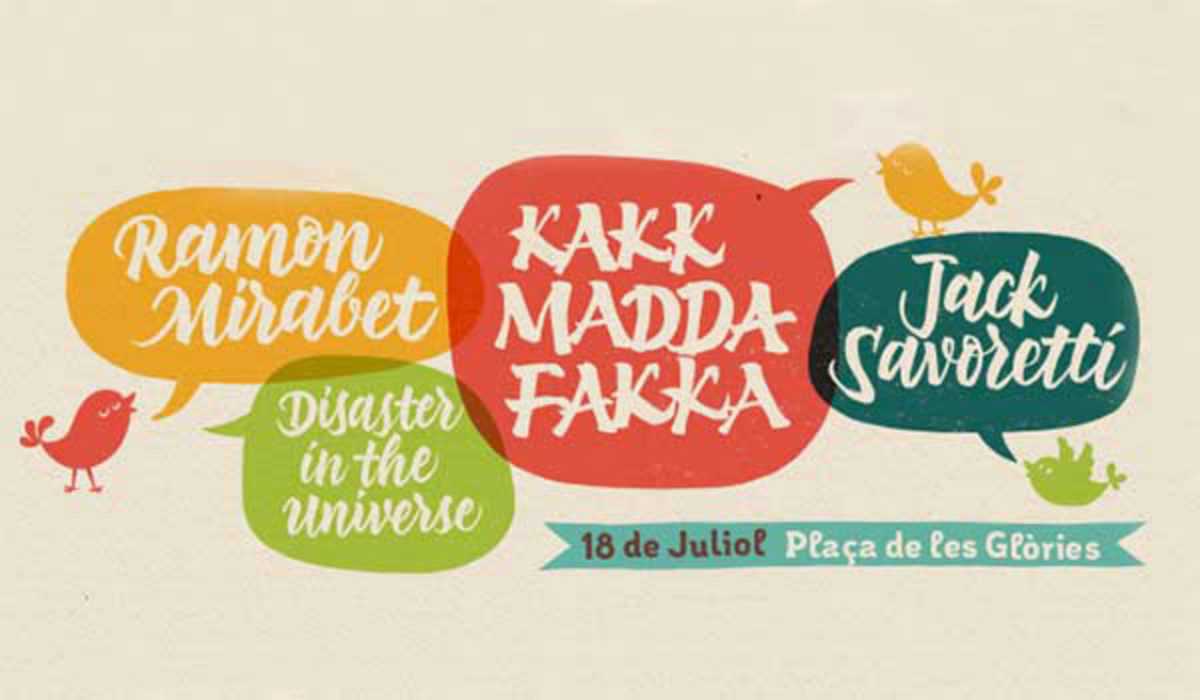 Published on July 1, 2015
Named the most sustainable festival in Spain in 2013 and 2014 by A Greener Festival, Bona Nit Barcelona is proving that festivals needn't be environmental disasters. Over half of the waste it generates is recycled, electricity consumption and CO2 emissions are reduced through the use of renewable energy, posters are printed on recycled paper and drinks are served in reusable cups.
The festival has moved from Poble Espanyol to Barcelona's emblematic nerve center, Plaça de les Glòries, for its third edition, celebrating the anniversary of the location's renewal into a public-use green space following the demolition of the elevated ring road.
Scheduled for the day are a host of activities centered on sustainability, a fair trade food market and a lineup of performers that share the festival's core message. They include dynamic indie rockers Kakkmaddafakka, psychedelic-dub-electronica-rock hybrid Disaster in the Universe, local singer-songwriter Ramon Mirabet and Italian acoustic soloist Jack Savoretti.
Plaça de les Glòries
Plaça de les Glòries
Barcelona