Caminando por el cielo
By Charlotte Stace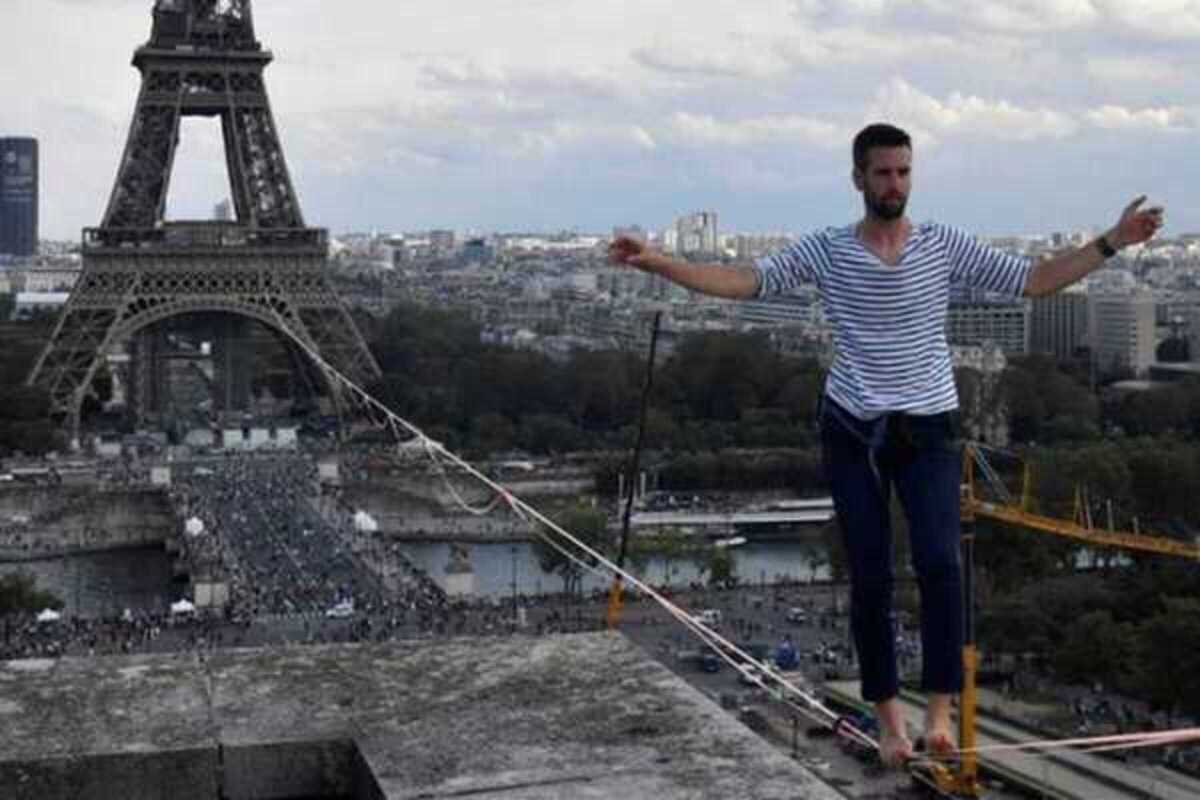 Published on June 1, 2023
Watch the French highliner and modern tightrope walker Nathan Paulin as he dares to tightrope walk across Passeig de Gracia. For 40 minutes, we'll hold our breaths and cross fingers and toes while he walks along to the music of Jean Baptiste Julien.
Paulin, who now resides in the French Alps, has been passionate about climbing mountains since his youth. He began slacklining in 2011 and by 2013 he was among the best in the world at this discipline. Over the last 10 years, he has earned himself a dozen World Records - his longest crossing being a 2240m long highline on the Mont Saint-Michel in May 2022.
Aside from highlining, he also works on theatrical shows, notably with the choreographer Rachid Ouramdane, director of Chaillot at the French National Theatre. His goal is to mix sport and art at some of the most beautiful sites on the planet. Don't miss him in action.
Passeig de Gràcia
Passeig de Gràcia
Barcelona