Carrie Mae Weems
By Charlotte Stace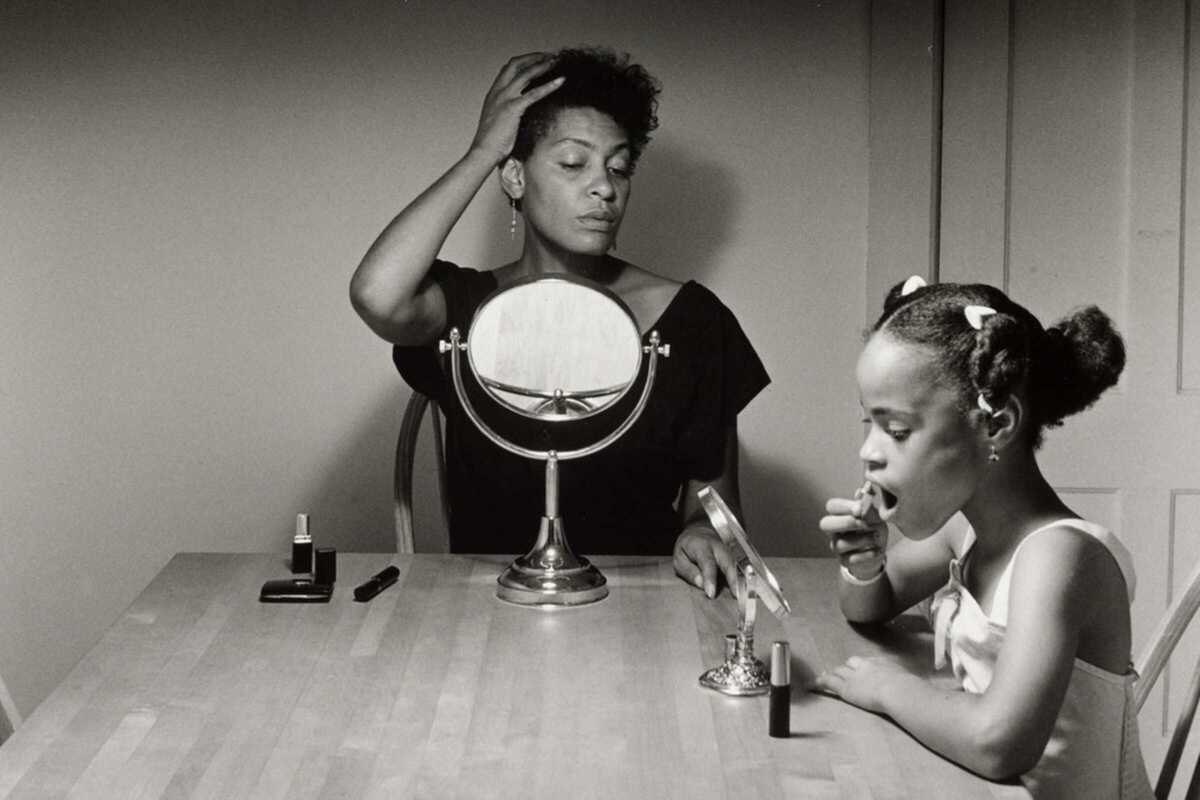 Published on October 1, 2022
Throughout her career, the African-American artist Carrie Mae Weems has been interrogating history and questioning the visibility or invisibility of those who have contributed to its construction, trying to subvert, reconfigure and influence the dominant discourse.
In this sense, she uses racial, sexual and political stereotypes to express a profound criticism of both the system and art itself. Since her first series Family Pictures and Stories [1978-1984], and throughout her more than thirty years of production, questions of power, race, violence, gender, politics and identity have been ever present in her work.
The exhibition Carrie Mae Weems: "A great turn in the posible", organized by Fundación MAPFRE, makes a chronological and thematic tour through her series, some of which will be on display at Foto Colectania, including Kitchen Table Series [1990] and And 22 Million Very Tired and Very Angry People [1991].
October 5, 2022 – January 15, 2023
Fundación Mapfre
C/ Diputació, 250
Barcelona