Christmas festival
By Charlotte Stace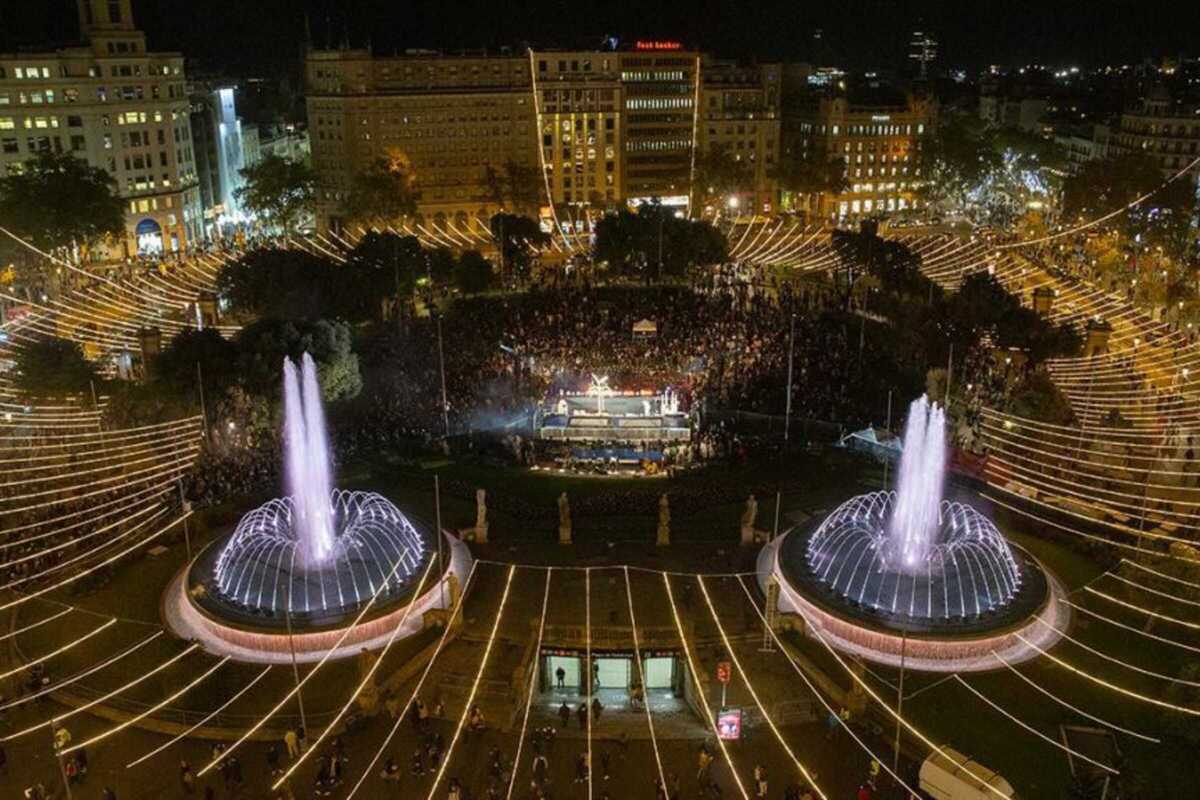 Published on December 1, 2022
Plaça de Catalunya and Plaça de la Universitat provide the setting for an attractive two-week Christmas festival for all types of audiences.Performing arts, music, digital arts and installations all make up the Barcelona Christmas Festival, from the 17th to 30th of December.
The Festival is intended as a gift in the Catalan capital: a festival with a cultural and cosmopolitan outlook, a showcase for the arts, culture and creativity in the city. It is a programme which promotes the city of Barcelona and ensures an authentic Christmas celebration.
The afternoons will begin with music sessions by Sonido Tupinamba followed by a performance from the Balkan Paradise Orchestra. Later on, it will be street arts that take centre stage. There is a diverse programme featuring dance, circus performances, percussion and movement, brought to you by the following companies: Soon Circus, Sound de Secà, Circ Panic, Vero Cendoya, Magí Serra & Anamaria Klanjscek and Didier Theron.
December 17, 2022 – December 30, 2022
various locations
various locations
Barcelona