Craft Beer in Barcelona
By Kate Busby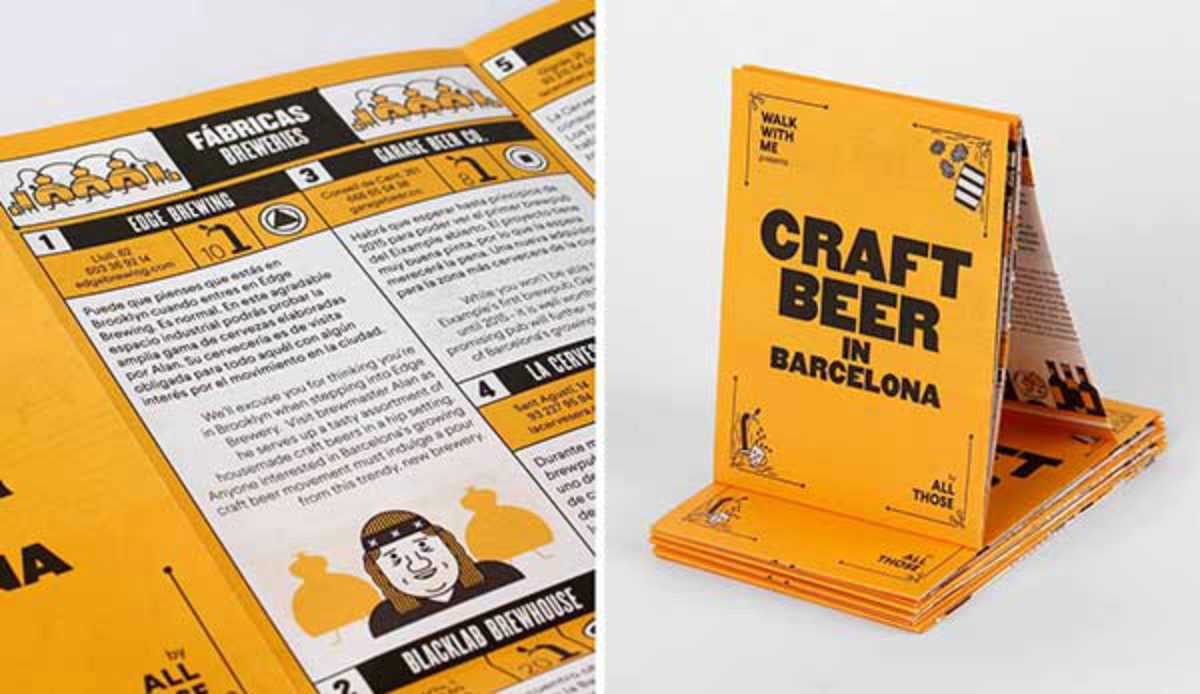 Published on February 1, 2015
Beer has always suffered as the ugly stepchild of wine, but lately it's more in vogue than Matthew McConaughey's Texan drawl in a social drama.
Beer is being vigorously explored, branded, celebrated, venerated – and the festivity of craft beer production has pulled together a fierce community of amateurs, experts and fun-loving opportunists. The latter of which I am proud member.
Beer has a story of course: purer than water (at times), originating from western Iran (where a glass of the stuff would now get you arrested) it's now the newest angle from which to explore Barcelona, requiring very little other than a tongue, a brain and a thirst that needs high-quality relief.
On February 27thfrom 7pm onwards, a number of the city's movers and shakers – including the local support platform for artisans All Those and the mapmakers Walk With Me – are banding together to launch a slim-line illustrated (and bright yellow) map that features the 26 places that you can sample a homebrew.
The Craft Beer in Barcelona map is published in both English and Spanish and documents the history of beer, the history of beer glasses, as well as elegantly profiling the watering holes where you can expect to find beers that both adhere to tradition as well as go wild with production. Be open to recipes that replace hops with saffron. Be ready for the modest bodegas whose shelves stock lots and lots of different labels.
Taking place at the recently inaugurated
Garage Beer Co.
on Consell de Cent, the night will feature a selection of the said beers to sample as well as handcrafted sandwiches by the Hofmann cooking school duo Sílvia and Javi, aka
Caravan Made
.
Frank Zappa famously said, "you can't be a real country unless you have a beer and an airline." And I'll leave it at that.