Dalí: Cybernetics
By Charlotte Stace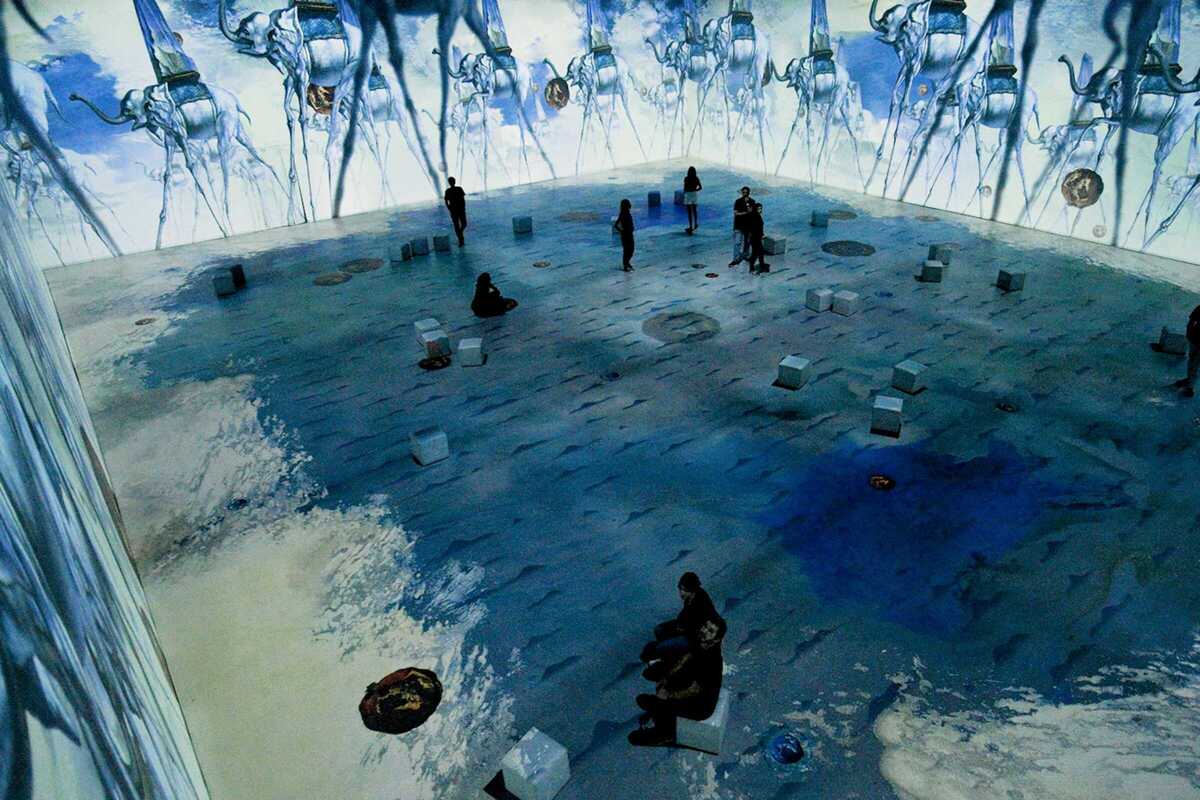 Published on September 1, 2022
From September 20th, IDEAL Barcelona invites you to its latest exhibition, Dalí: Cybernetics.
IDEAL is a centre of digital culture with a unique technological team in Europe, which experiences immersion from audiovisual projections, augmented reality, virtual reality and holography to create a new relationship between art and society.Its latest exhibition catapults Salvador Dalí into the Metaverse through an interdimensional digital arts portal located in the exhibition space. Dalí's immersive journey through the mind allows us to discover how the geniality of his work is the result of open, ambitious, provocative and also scientific thinking.
The exhibition offers an exciting journey through his most renowned works from a completely new perspective. Dalí's poetic and dreamlike universe meets large-format projections, interactive installations, holograms, virtual reality and artificial intelligence. A next-generation immersive experience of parallel universes, quantum physics, the fourth dimension, sacred geometry, and DNA sequencing interpreted by Dalí through his works.
IDEAL
C/ Dr. Trueta, 196
Barcelona