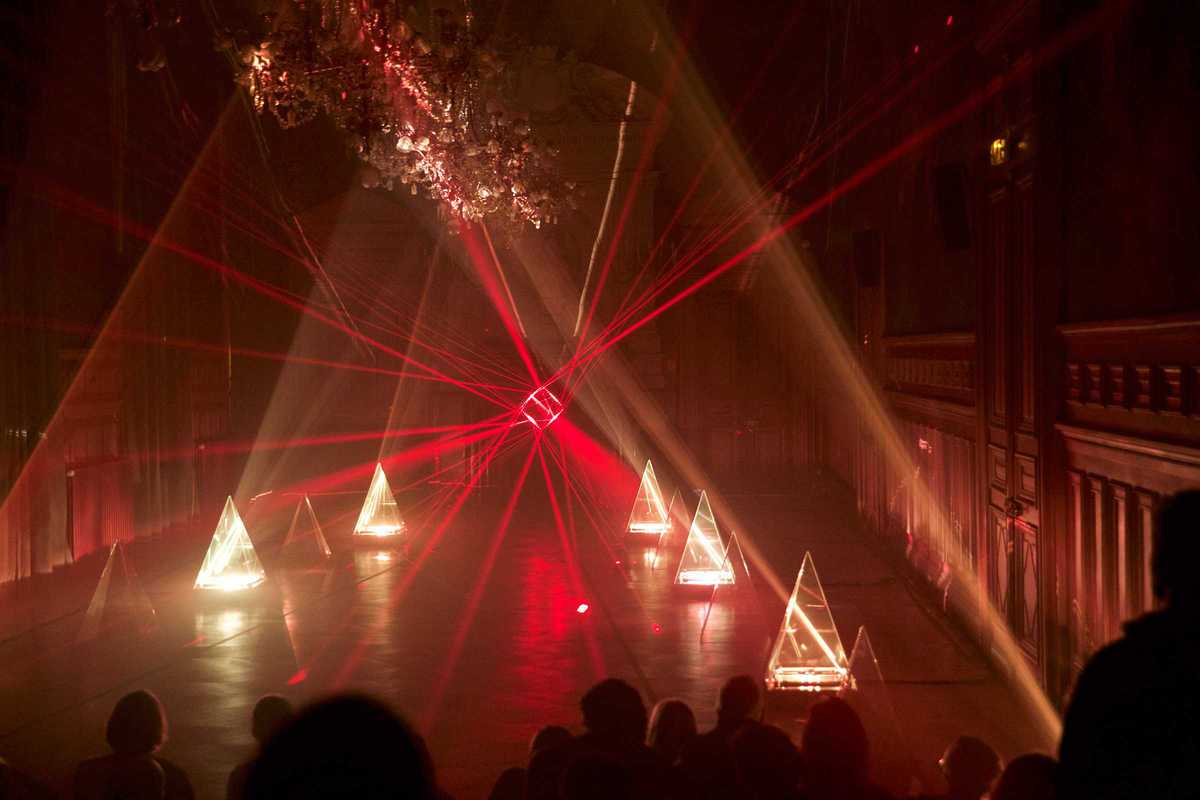 Published on February 1, 2017
The MUTEK [ES] electronic music festival and the Mazda Space program a series of audiovisual performances in anticipation of MUTEK [ES]'s main event in early March.
The first date in the series on February 11th featured Music for Lamps, an installation and performance piece for 12 sound and light-emitting lamps created by Montréal-based composers and sound artists Adam Basanta, Julian Stein and Max Stein.
The second on February 25th saw Canadian sonic arts researcher Nicolas Bernier present a performance from his Frequencies sound visualization series, with synth sounds and light projected onto acrylic installations – "dialogues between three artificial matters."
For the final session on March 10th, coinciding with MUTEK [ES]'s main event, Parisian digital art collective Minuit Une welcomes you to "forget everything you know about laser" presenting their spectacular installation Pyr tu Pyr. Valencian DJ Airaboi will close the night with a DJ set.