Dismantling Romantic Love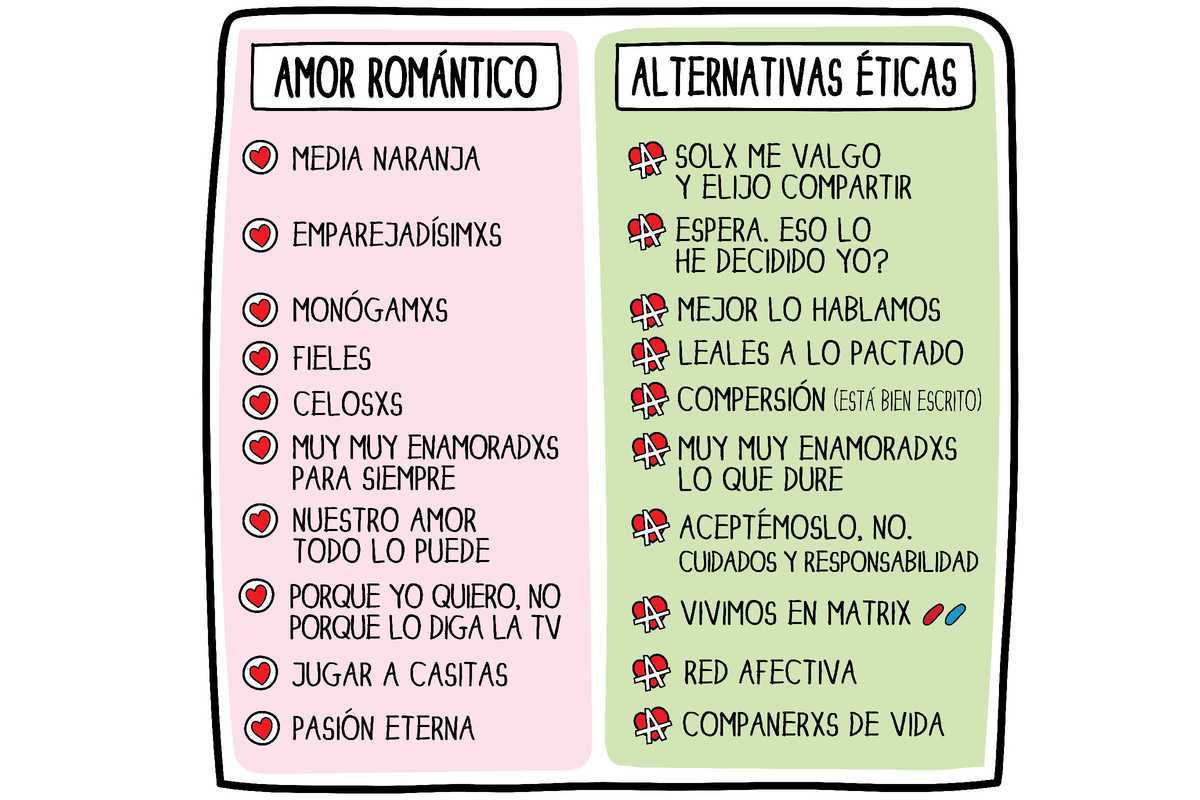 Think about how romantic relationships are typically built. But ask yourself, is this is the right way to build a relationship? Are there alternatives? This workshop will help you figure out what your needs are and how to express them – if you've come to the decision that "romantic love" is not for you.
The workshop will be given by Queer Punk Riot and structured as a talk and interactive debate, with videos, songs and other materials. Among the topics covered will be assertive communication, the ethics of reciprocity and determining reasonable limits.
(The talk will be given in Spanish. RSVP required: tel. +34 93 501 06 41 or email [email protected].)
December 13, 2015 – December 13, 2015
Amantis
C/ Torrent de l'Olla, 145
Barcelona