DOCfield
By Michael Mueller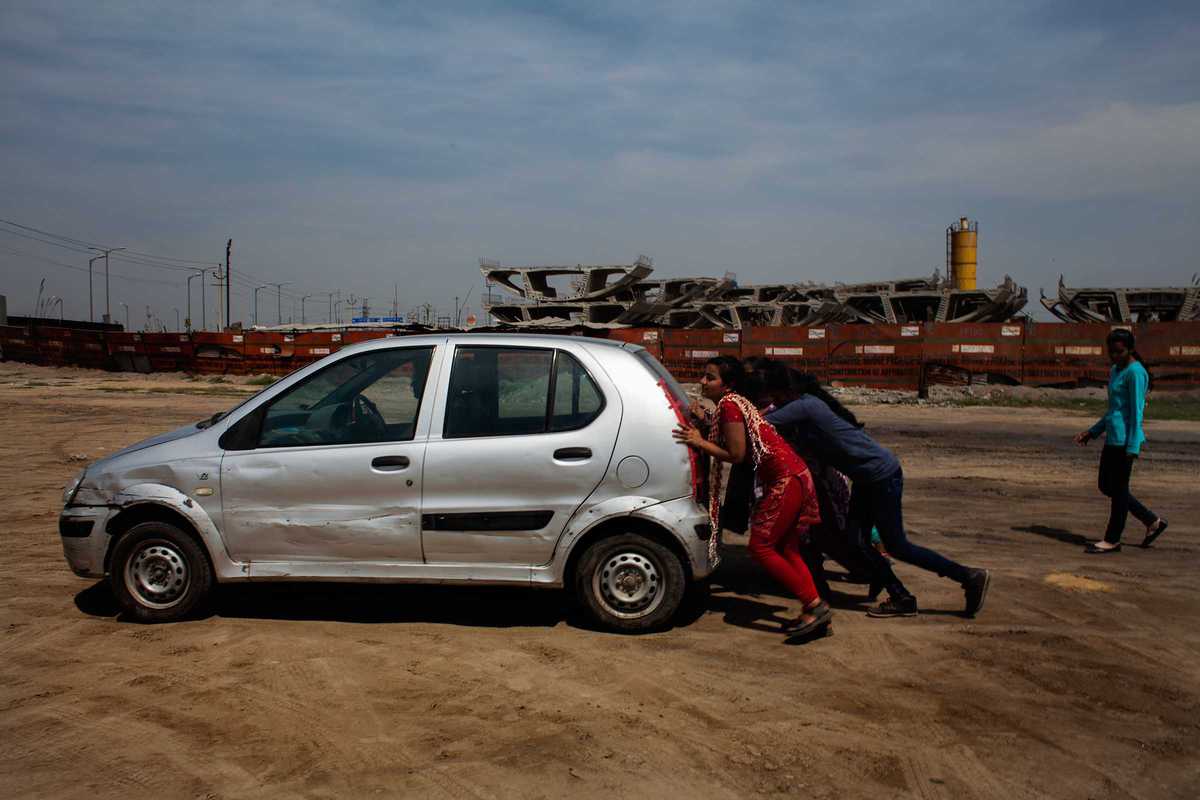 Published on November 1, 2017
Moving its dates from spring to fall this year, the DOCfield documentary photography festival returns with 25 free exhibitions, workshops, talks and guided tours falling under the theme of human mobility. Through its exhibits, the festival aims for us to question what causes – or forces – people to move, how movement and migration can transform identity, and how mobility can be seen as a social condition, privilege or necessity.
The official festival section, Ruta DOCfield, comprises nine exhibitions showing at Palau Robert, Espai Mercè Sala, Universitat de Barcelona, FNAC Triangle, CC Pati Llimona, Arts Santa Mònica and Museu Marítim. Lorenzo Meloni, one of Magnum's youngest photographers, covers the war against the Islamic State and ensuing humanitarian crisis and mass displacement in The Collapse of the Caliphate. In By a Girl, Serena de Sanctis documents the efforts by two cab companies in Bombay to train women drivers, providing safe transportation in a country with one of the highest rates of rape in the world.
The Syrian conflict and refugee crisis figure across a number of exhibitions, but there are lighthearted stories too – in Honeymoon Trip, Jordi Parramon Bori brings together three honeymoons separated by the years; the collective project Tajo documents four friends' travel by van across Spain and Portugal along the river Tagus; and Roger Grasas' Hotel, Sweet Hotel presents a taxonomy of hotel room interiors in sixty countries across five continents.
Nits DOCfield continue the open-air screenings with a date scheduled for November 30th at Plaça Pou de la Figuera, although something tells us this evening won't be quite as popular as their summer nights in years past.
October 19, 2017 – November 30, 2017
various locations
various locations
Barcelona