Donovans reef
By Charlotte Stace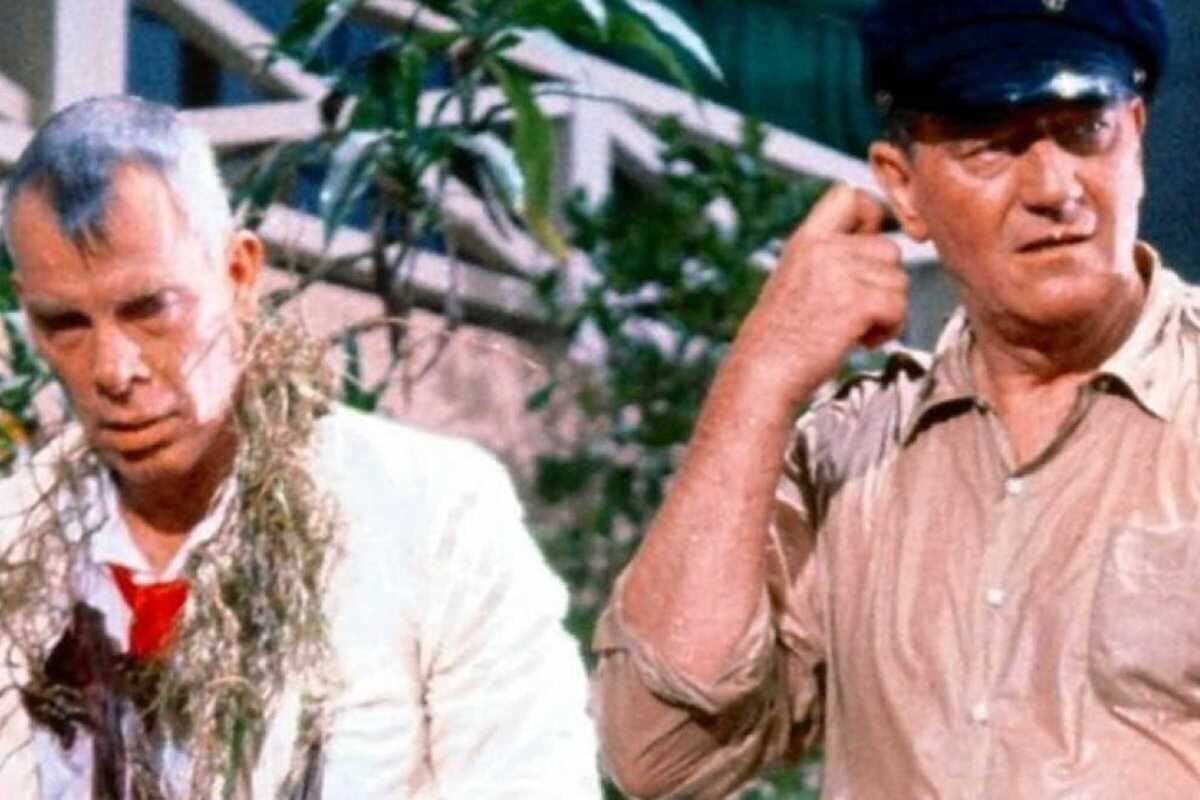 Published on September 1, 2023
La Filmoteca de Catalunya is holding screenings of the 1963 comedy film, Donovan's Reef. Directed by John Ford, it stars the likes of John Wayne, Lee Marvin, Elizabeth Allen, Jack Warden, Dorothy Lamour, and César Romero.
The plot follows the story of three World War II Navy veterans - Donovan (John Wayne), Doc Dedham (Jack Warden) and Gilhooley (Lee Marvin). They come together on the French Polynesian island of Haleakaloha and team up to deceive Dedham's daughter, who has just found out about her father's existence and his inherited stock from the company of which she is chairman. Their aim is to find just cause to get back his shares - but it's not that easy, with twists and turns at every corner.
An adventurous film that has stood the test of time, this is one opportunity to see it in all its glory on the big screen. Book your tickets now.
September 7, 2023 – September 9, 2023
Filmoteca de Catalunya
C/ Plaça Salvador Seguí, 1-9
Barcelona