Eat Street: Nau Bostik
By Michael Mueller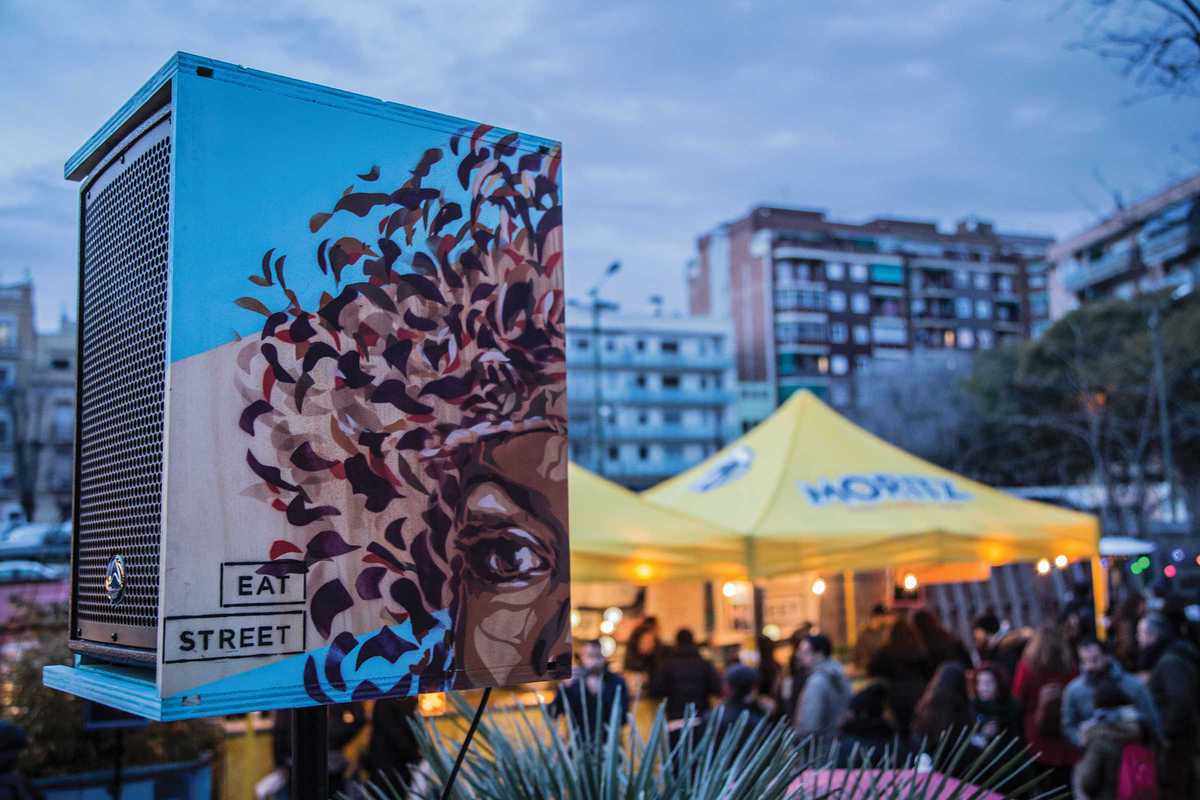 Published on February 1, 2016
Thank Eat Street by BCN MES for fighting to legalize street food, outlawed here except for a few things like churros and chestnuts. Eat Street exploded onto the city's gastronomic scene in 2014 with a wildly popular concept, one quickly copied by other markets like Van Van and Palo Alto.
In 2016, Eat Street found its permanent home at Nau Bostik, an abandoned factory complex in Sant Andreu. Graffiti on crumbling concrete, a sunny patio and bánh mì – what's not to love? For Barcelona locals, it might feel a little far – but just take the L1 or L5 Metro to La Sagrera and in half an hour you'll be enjoying lunch à la urban decay.
This month the festival celebrates its fourth anniversary with street food and craft beer, plus live music by Diorama Jazzband, DJs and beer pong to boot. All food items cost €5 or less and quality and creativity abound.
Food & drink vendors: Warike, Masala '73, The Pie Shoppe, Yonwangchef, La Caseta Verda, Caravan Made, KULA, Jordi Aros, La Menuda, Petit Pastís, Parallelo, Nømad Coffee
Nau Bostik
C/ Ferran Turné, 11
Barcelona