El Rastro de la Virgen
By Thomas Macaulay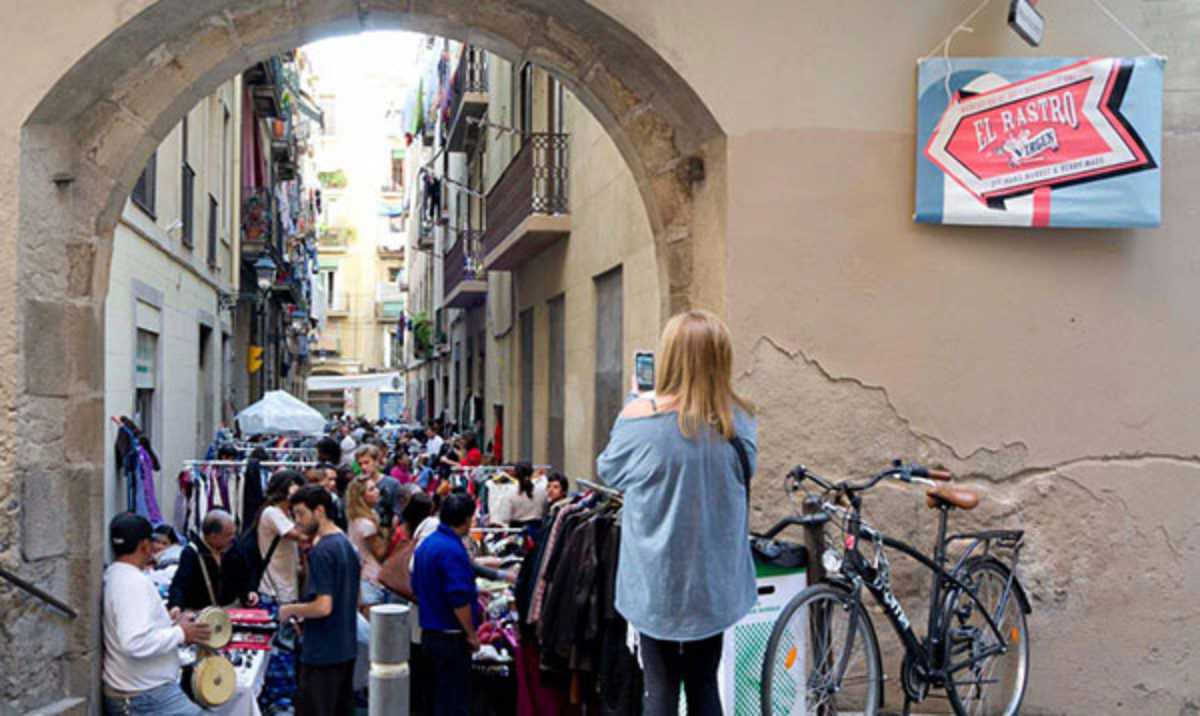 Published on March 1, 2015
For shoppers searching for an alternative to monolithic shopping malls and homogenized high street chains month, El Arco de La Virgen cultural association extends into the street for the latest edition of its monthly second-hand market, taking place the first Saturday of every month.
El Rastro de la Virgen first took place in 2012 as an attempt to revive the tradition of neighborhood street fairs in the heart of the Raval. Wares on display embrace the unconventional, and range from vintage clothing and vinyl records to recycled art and cast-off trinkets. More than a market, El Rastro functions as a sustainable, socio-cultural project with a series of aims: reinforce neighborhood community, promote emerging artists and encourage a collaborative model of second-hand consumption.
The hope is that visitors leave with bargains and unique crafts in their pockets and something of deeper value in their consciences. Sadly, on June 3rd, El Rastro celebrates its last edition, as El Arco de la Virgen will be closing permanently after this weekend.
El Arco de la Virgen
C/ de la Verge, 10
Barcelona