Entre las Zarzas
By Sophie Cameron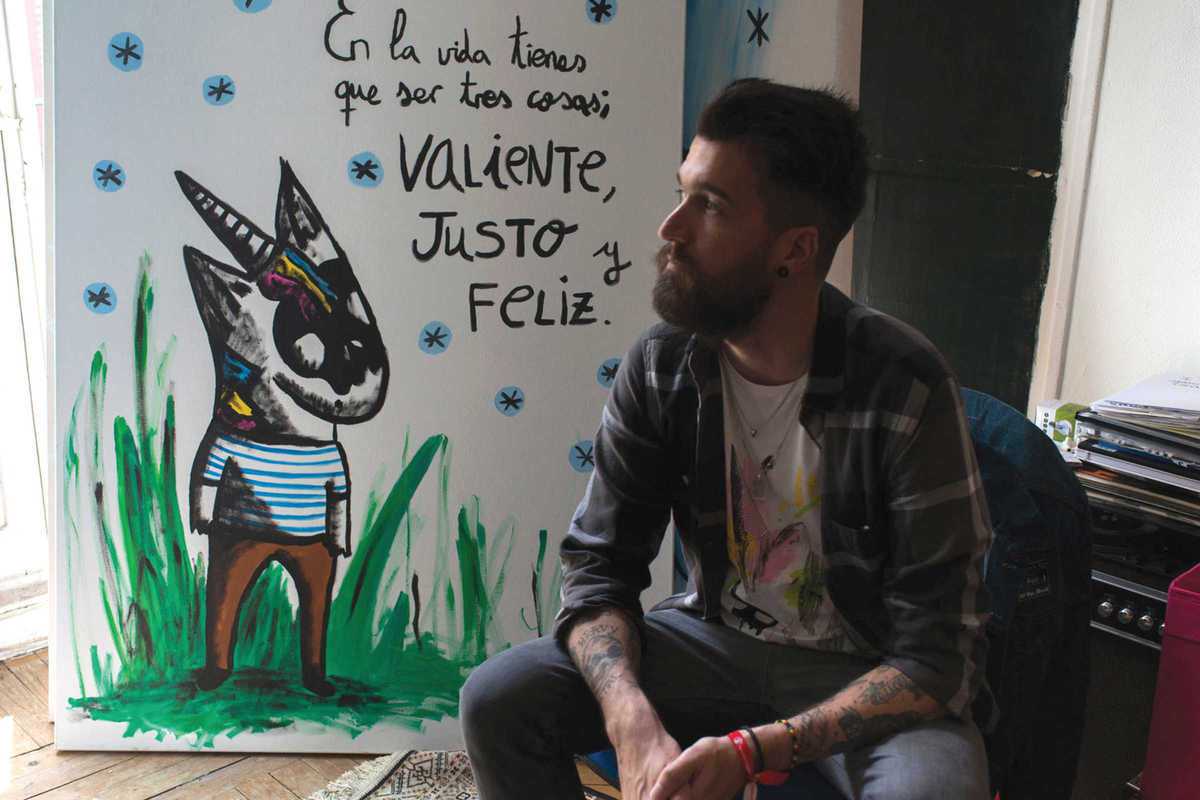 Published on March 1, 2017
Hell Gallery welcomes artist and poet Aitor Saraiba to Barcelona this month for Entre las Zarzas (Among the Brambles), a new exhibition of over 80 recent works.
His colorful drawings, ceramics and paintings put a ghostly twist on childlike figures – a unicorn with black skull emblazoned across its face is a recurring character – creating a tension between style and tone that is brimming with uneasiness. Most of his illustrations are paired with a short text in either English or Spanish, some of which clash with the dark atmosphere of the piece, some of which only serve to underline it.
Despite the pain, insecurities and death that pervade his work, there is innocence and sweetness, too: two monstrous characters floating on balloons by the words "when we have each other we have everything" – or another offering a friend a heart-shaped balloon and promising "you'll never be alone again." His work is an ode to outcasts, and a rather charming one.
March 23, 2017 – May 6, 2017
Hell Gallery
C/ Cendra, 8 bis
Barcelona