Escher
By Mariana Hristova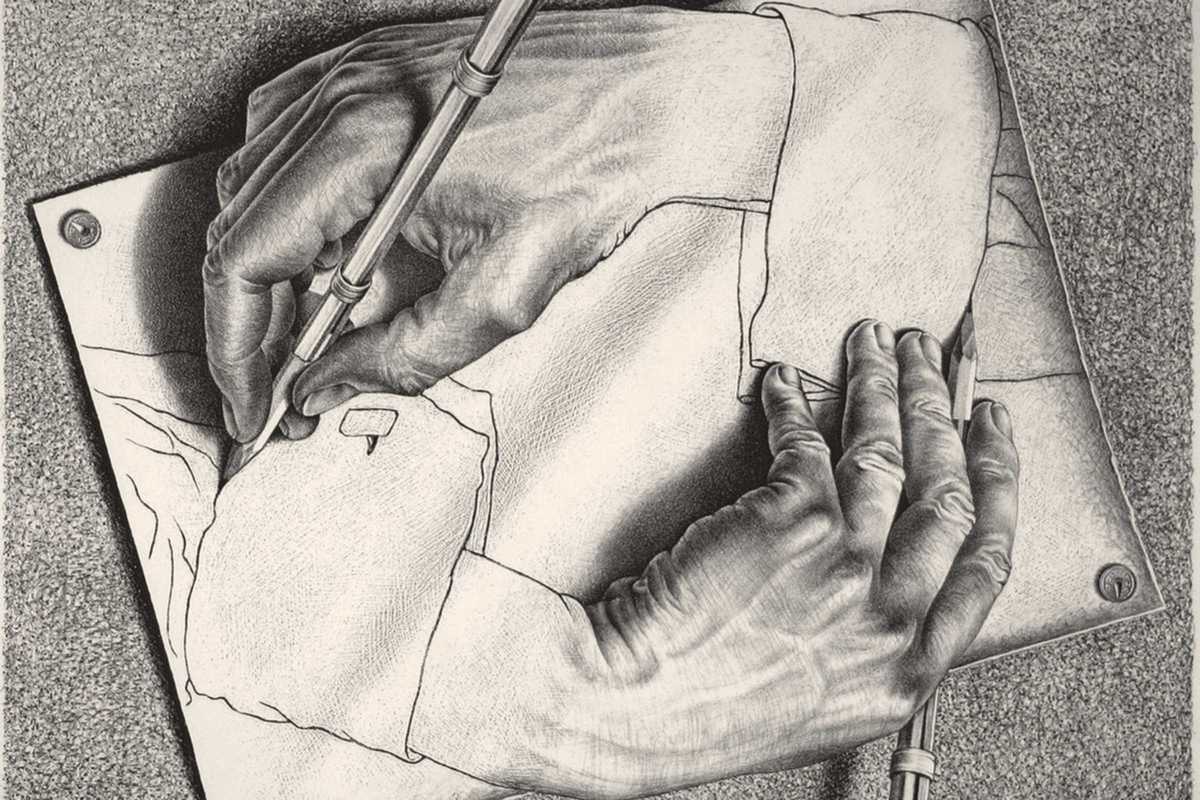 Published on May 1, 2021
The Museu Marítim on Drassanes has rearranged its cavernous space and permanent collection in order to free up a huge hall for attractive temporary exhibitions. The first among these is dedicated to the world-famous, Dutch graphic magician Maurits Cornelis Escher, whose unique art mingles geometry, optical illusion and peculiar imagination.
With more than 200 original works, the exhibition displays some of Escher's most enigmatic sketches and paradoxical designs. The narrative thread departs from his realistic engravings and drawings inspired by Italian landscapes and further explores how transformation and metamorphosis became unique elements to his art. Another popular and recurring feature is the representation of infinity, which he developed after mathematical research. Although Escher's knowledge of mathematics was primarily visual and intuitive, he played with architecture and perspective to invent infinite and enveloping worlds of wonder.
The exhibition has been curated with the close collaboration of the M.C. Escher Foundation established by himself in 1968 with the goal to preserve the legacy of his work.
April 29, 2021 – September 26, 2021
Museu Marítim
Av. Drassanes, s/n
Barcelona