Festa Major de Gràcia
By Michael Mueller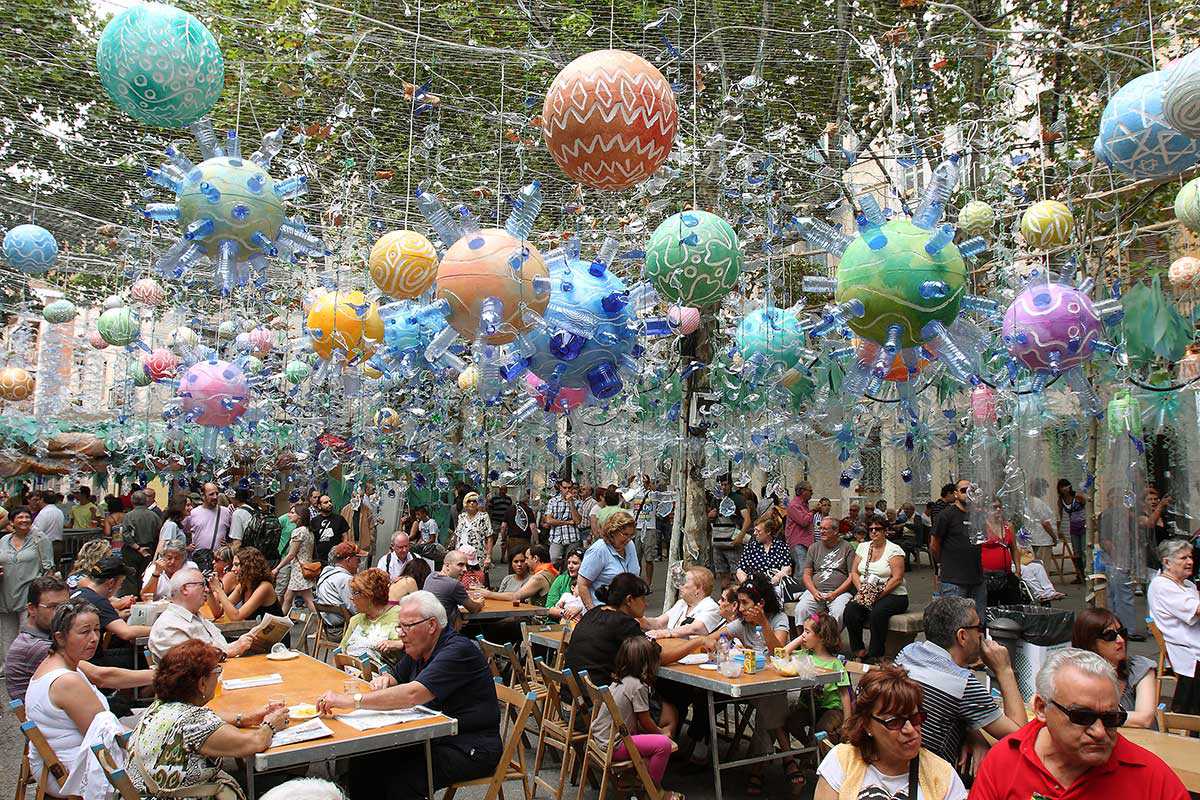 Published on August 1, 2015
As Sauron might say, "one festa to rule them all." Somehow the bad mojitos, mediocre bands and papier-mâché all come together to create a magical experience – a required pilgrimage for everyone who finds themselves in the city in August.
The opening proclamation (by Catalan actress Mercè Montalà) takes place on Friday, August 14th but the party doesn't really get going until the opening fireworks go off on Saturday, August 15th at 8pm. The celebration's most iconic feature is its outlandish and beautiful street decorations, created by groups of neighbors that compete by street. Ranging from the silly to the surreal, the handcrafted decorations make a fitting backdrop to the Bacchanalian festivities. Go early to catch the decorations at their most pristine.
Another draw is the music, with local bands and DJs playing everything from rock to Catalan rumba to electronic music on stages scattered throughout the barrio. Don't miss Heliogàbal's Festigabal on August 15th and 16th with its lineup of quality indie names. Folk activities include a correfoc (fire run), gegants (giants) and castellers (human castles).
Check the website for the full program (in Catalan). Or just head there any night and wander the fantasy lands.
August 14, 2015 – August 21, 2015