Festa Major de Gràcia
By Thomas Macaulay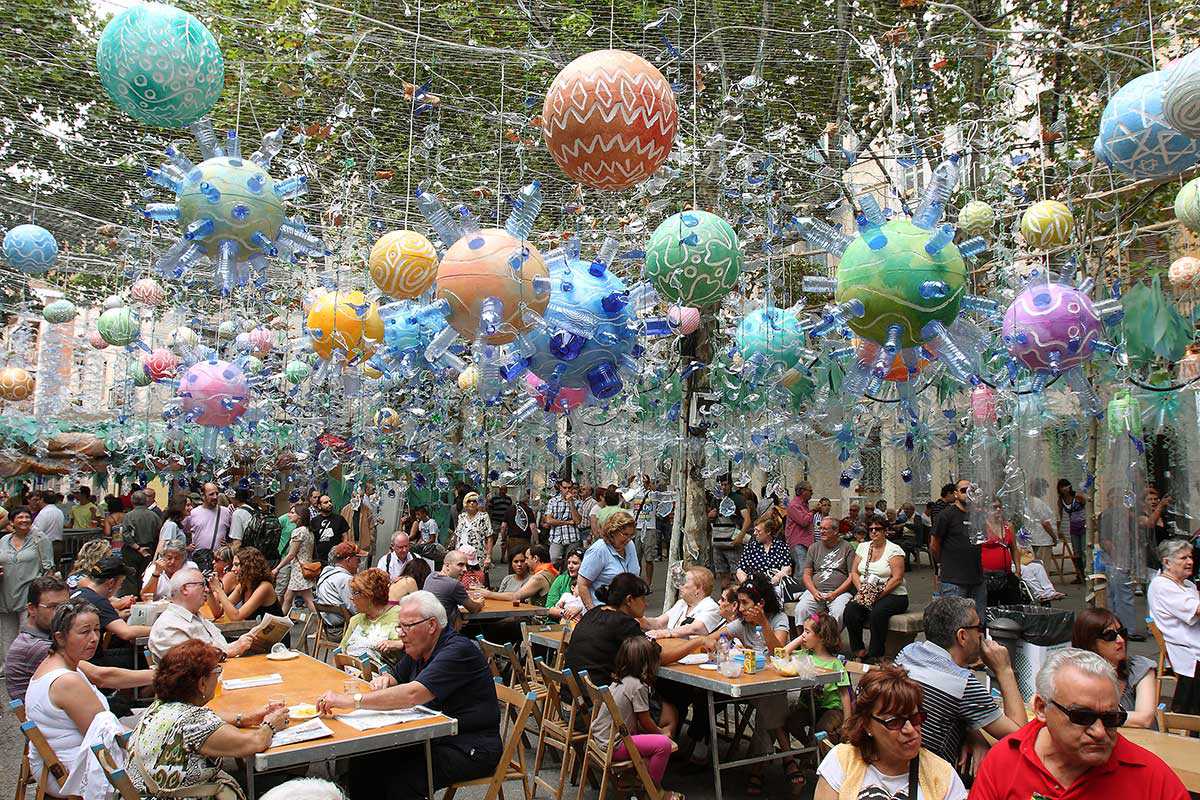 Published on August 1, 2017
UPDATE: as a result of the recent terrorist attacks, most of the acts (correfoc, castellers, concerts, etc.) of the Festa Major have been cancelled. Some day activities are still being held, and you can still visit the decorated streets.
Barcelona's largest summer street festival celebrates its bicentenary this year. To mark 200 years since it first commemorated the Assumption of Mary, a home movie will be screened of the 1935 edition of the Festa Major de Gràcia – the last before the Spanish civil war – while an exhibition will look at how other festivals in Valencia, Lisbon and Medellín help make urban spaces human.
They join more than 400 events, including workshops, kids' activities, performing arts and Catalan cultural traditions. Expect castellers (human castles), locals dancing the sardana, revelers dressed as devils running amok with giant sparklers for the correfoc (fire run), and parades of papier-mâché gegants (giants), caps grossos (big heads) and dracs (dragons).
When night falls, live music stages and bars across the neighborhood help create a barrio block party, but the main attraction remains the competition for best-decorated street. This spectacular displays turn Gràcia into a vast street art exhibition, lighting the district up at night.
August 15, 2017 – August 21, 2017