Festa Major de Gràcia
By Ximena Kammel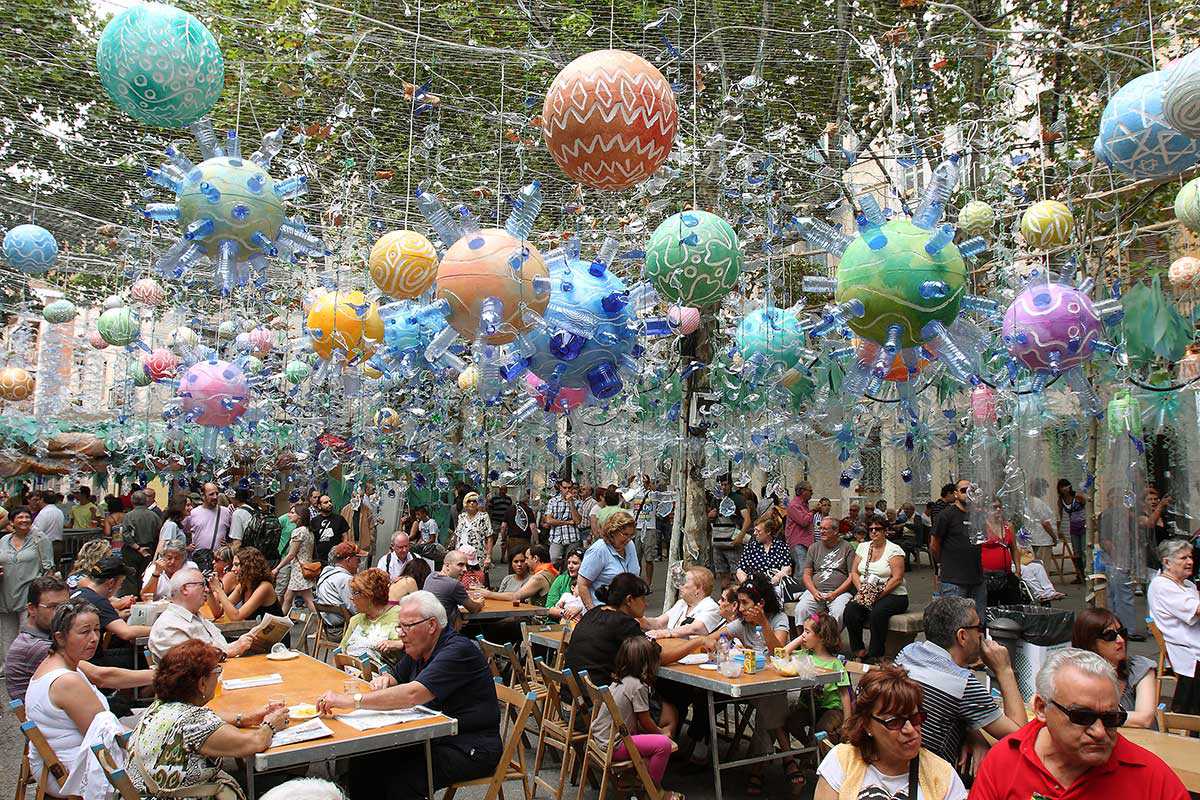 Published on August 1, 2018
Every year the city of Barcelona comes together to celebrate the Festa Major de Gràcia in August, which celebrates an incredible 201st edition this year. It's a big deal. The whole barrio of Gràcia gets taken over by the celebrations, with nearly 25 streets competing for the top prize in street design and decoration.
Months of work go behind transforming the streets into elaborate and fantastical landscapes, each one very different from the others. The residents shown incredible amounts of imagination and creativity, developing their concepts using mostly recycled materials, and each street takes great pride in their creations.
There will be big crowds, loud music, street food, drinking on the street, lots to take in all at once… in short, the general mayhem you expect at a Spanish festival. Don't be surprised if you lose your friends, your signal goes kaput and you end the night in the company of complete strangers. That's part of the festivals charm. Pace yourself, you have a week.
August 15, 2018 – August 21, 2018