Festa Major de Gràcia
By Charlotte Stace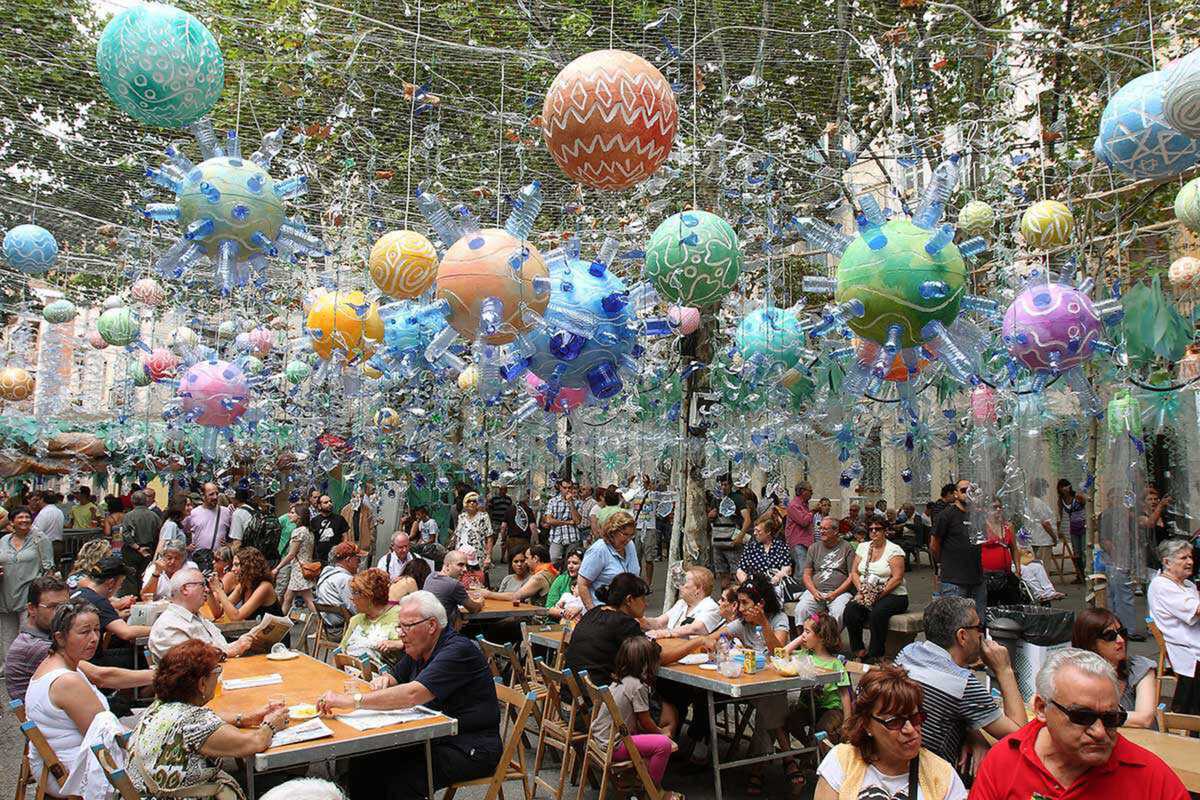 Published on August 1, 2022
Each year in August the streets of Barcelona's Gràcia district come alive with a week-long fiesta. Known as the neighbourhood's Festa Major, it's a required pilgrimage for everyone who finds themselves in the city in August.
The celebration's most iconic feature is its outlandish street decorations, created by groups of neighbours that compete by street. Ranging from the silly to the surreal, the handcrafted decorations make a fitting backdrop to the Bacchanalian festivities.
Another draw is the music, with local bands and DJs playing everything from rock to Catalan rumba to electronic music on stages scattered throughout the barrio. Of course, there'll be the usual folk activities including a correfoc (fire run), gegants (giants) and castellers (human castles). There'll be big crowds, loud music, street food, and drinking on the street - what better way to bring the summer holidays to an epic close? Check the website for the full program online!
August 15, 2022 – August 21, 2022