Festa major de sants 2023
By Charlotte Stace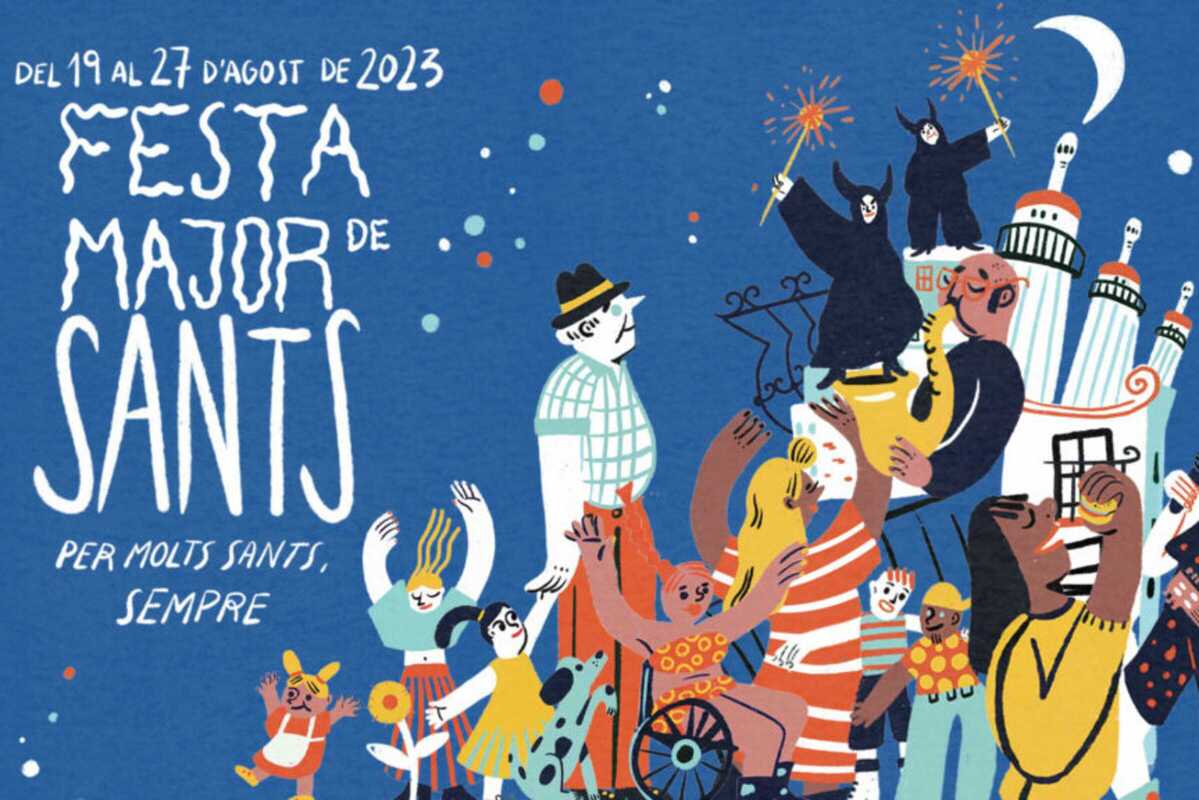 Published on August 1, 2023
If you love the Festa Major de Gràcia, then you'll love the one happening in Sants. Although with smaller crowds and a more local vibe, the Festa Major de Sants offers an authentic insight into contemporary barrio life in Barcelona.
Running from the 19th to the 27th of August, by day you can expect psychedelic street decorations, cava-fueled barbecues and death-defying castellers (human castles). Yet, come night, the crowds grow and local bands and DJs pump out an endless stream of block-rockin' beats. This year's evening lineup includes The Selva Band, DJ Devi, DJ Trapella, Aurelie Tatard, DJ Karmelas, amongst many more.
If (or when) you feel the need to escape the chaos, be sure to stop off at one of the little bars and restaurants in Plaça d'Osca. And don't worry if you fail to see it all in one visit, as the revelry lasts for the entire third week of August. We'll see you there.
August 19, 2023 – August 27, 2023
various locations
various locations
Barcelona